The theme is "Style and Class," based on rendering or animating a classic wristwatch.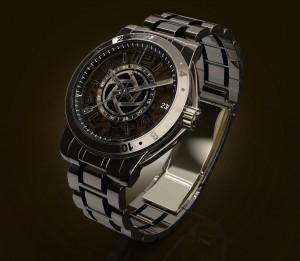 Luxion has started its annual 3D rendering and animation competition, with two seats of KeyShot Pro going to the winners for Best Rendering and Best Animation.
The theme of the 2012 contest is "Style and Class." The challenge is to render and/or animate a watch design. Contestants may choose to use a supplied model or one of their own with the only requirement being that the rendering and/or animation be created using KeyShot; an unmarked trial version is available. Multiple entries may be submitted. The competition runs until midnight PST, Saturday, May 26, 2012. Entries will be judged by Luxion staff. The winners will be announced Thursday, May 31.
The submissions will be judged on three criteria:
Realism
Creativity
Composition
Additional information on the contest is available at the KeyShot Website.