The 14th annual event allows industry leaders to discuss technical topics with other insiders.
The 14th annual Jon Peddie Research Siggraph Press Luncheon will bring together entertainment CG experts and the press to explore "Virtualization Comes to the Entertainment Industry … or Not." The popular event will be Wednesday, August 13 at the Pan Pacific Hotel, next door to the Vancouver Convention Centre, site of Siggraph 2014.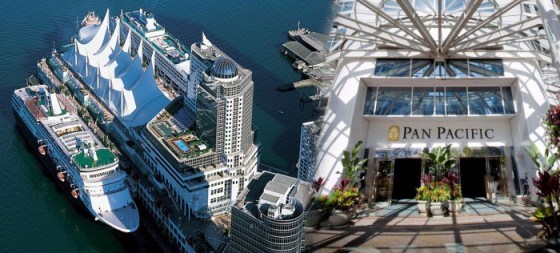 "Virtualization is a fine buzz word," notes JPR president Dr. Jon Peddie, "but it means different things to different people." It can include remote access to resources, enabling of thin clients for workstation work, real time collaboration, and streaming applications. "There are still plenty of concerns about how this will work out in practice," notes Peddie. The entertainment industry, for instance, is worried about security but recognizes the advantages that can be realized from virtualization.
The discussion this year will cover the ways in which industry professionals are looking at these issues. Are they signing up, or holding back?
Panelist for this year's lunch event:

Dr. Lincoln Wallen, CTO at DreamWorks Animation SKG. Before he came to DreamWorks, Wallen was CTO at Electronic Arts Mobile where he was instrumental in shaping EA's approach to the mobile business. Wallen was also at Criterion Software and MathEngine. His career includes 20 years of professional IT and mathematics research. In 2012 Wallen was awarded an Honorary Doctorate from the University of Edinburgh, and he was selected as one of Computerworld's Premier 100 IT Leaders for 2013.

Kevin Clark is Director of Information Technology at Industrial Light & Magic, now owned by Disney. Clark oversees the daily IT operations of one of the world's leading film and entertainment companies. Responsibilities include the management and support of server and storage, systems security, network, telecom, desktop and client support across the Lucasfilm divisions including Industrial Light and Magic and Lucasfilm, Ltd. Clark came to ILM in 2003 after 10 years with Autodesk, Inc. in the Data Center Operations and IT support arenas.
Habib Zargarpour is a Creative Director at Microsoft Studios since 2010. He has over 12 years of experience in visual effects for film and 11 years in the games industry. Nominated for two Academy Awards and winner of two BAFTAs in Visual Effects for his work on Twister and The Perfect Storm while at Industrial Light & Magic (ILM), some of his other film projects include 2 Star Trek films; Star Wars Episode I, The Bourne Identity, Spawn, and Signs. Zargarpour served as a Senior Art Director at Electronic Arts (EA) from 2002-2009 where he worked on Need for Speed Underground, 007 Bond Everything or Nothing, and Need for Speed Most Wanted for which he received a Visual Effects Society (VES) Award in 2006. His latest project was Ryse: Son of Rome, a launch title for the Xbox One. Zargarpour is very passionate about using real-time techniques in film making. His passion is combining his experience in film and games on transmedia projects and to cross-pollinate both industries with best practices of each. Zargarpour is an active member of AMPAS, BAFTA, and a founding member of the Visual Effects Society and the 5D-Conference.

Jules Urbach is the Founder and CEO of OTOY and Lightstage. Jules was born and raised in the French countryside west of Paris (near Versailles) until age 9 when he moved to Los Angeles. In LA he attended Harvard-Westlake high school before being accepted to Harvard University. However, he decided to defer his acceptance to Harvard (indefinitely as it turned out) to go make video games. He made his first game, Hell Cab, for Time Warner Interactive, at age 18. Six years later he founded Groove Alliance. Groove ended up creating the first game ever available on Shockwave.com (Real Pool). A decade later, Urbach is busy working on his latest two companies, OTOY and Lightstage, which he hopes will revolutionize 3D rendering.

Bill Polson is Director of Industry Strategy at Pixar and considered an expert in animation technology, pipeline, and production. Polson served as Supervising Technical Director on such shorts as One Man Band and Jack-Jack Attack and was co-author of the world's first Renderman renderer.