The holder of 15 US patents, JL saves on physical prototyping using SolidWorks simulation.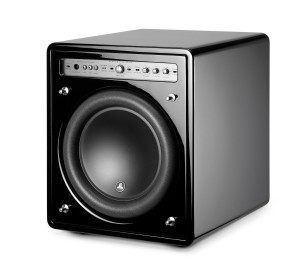 True audiophiles appreciate good sound quality and will pay whatever it takes for great audio equipment. The engineers at JL Audio, a manufacturer of home, mobile, powersports and marine audio electronics, are just as fanatical.
Founded in 1975 in Miramar, Florida, JL Audio is a privately held American company whose products are sold exclusively by specialty retailers throughout the US and distributed in over fifty-eight countries. Recipient of numerous awards and accolades, JL Audio loudspeakers, amplifiers and subwoofers have been awarded fourteen US patents for innovative audio technology.
To bring ground-breaking audio concepts from its team to reality, JL Audio turned to SolidWorks' for their design technology. "When it comes to speaker design, our engineers are faced with a myriad of concerns, from weight and clearances to mechanical and electrical issues," said Steve Turrisi, Director of Training and Technical Services at JL Audio. "SolidWorks allows our team to account for a variety of these problems without the 'cut and try' method. We are able to cut down the number of prototypes created and identify specific areas to test before we even build a working model. This allows us to bring a much more optimized product to market in a time frame that was previously unthinkable." JL currently uses, SolidWorks Professional, SolidWorks Simulation, and SolidWorks Composer among other products.
JL Audio also offers a number of application specific products and uses SolidWorks Composer to simplify the creation of instruction manuals that explain how to install the more complex items by using images and animation rather than relying on text alone.
In addition to streamlining the creation of its speakers, the use of 3DVIA Composer provides significant business benefits for JL Audio. The solution improves the clarity of JL Audio's owner manuals, reduces the number of errors in its bill of materials and improves reliability by ensuring the products are used as intended.