A start-up in stealth mode for four years is about to introduce a $70 device 200x more sensitive than any motion sensing device on the market. The possibilities are endless and staggering to contemplate.
[Editor's Note: A video of Leap in use is at the end of the article.]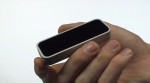 If start-up Leap Motion has its way, later this year people will be throwing away their mouse, their keyboard, and their Microsoft Kinect in droves, when their new motion sensor controller Leap hits the market at $70. Instead of typing or moving the mouse to operate software, Leap users will wave their hands, swipe their fingers, and in other ways use gesture to control what's happening on-screen.
If the company is right, Leap will open the door to an entirely new way to interact with computers. Leap Motion says the technology is 200 times more accurate than anything else on the market "at any price point." Not much larger than a flash drive, Leap is said to be able to distinguish individual fingers and track movements down to 1/100th of a millimeter. For the first time, computer users will be able to use natural hand and finger movements in mid-air.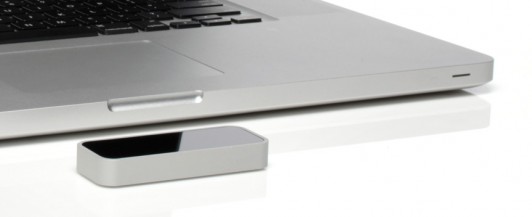 The device is a small iPod-sized USB peripheral that creates a 3D interaction space of 8 cubic feet. It is designed to precisely interact with and control software on a laptop or desktop computer. In use, Leap Motion said the Leap device offers "the difference between sensing an arm swiping through the air and being able to create a precise digital signature with a fingertip or pen."
The Leap device is based on Leap Motion's proprietary technology, a patented mathematical approach to 3D, touch-free motion sensing and motion control software that looks to be unlike anything currently on the market. The product won't be available until late this year, but Leap Motion is actively encouraging software developers with existing products to sign up for the Software Development Kit, to be released "soon."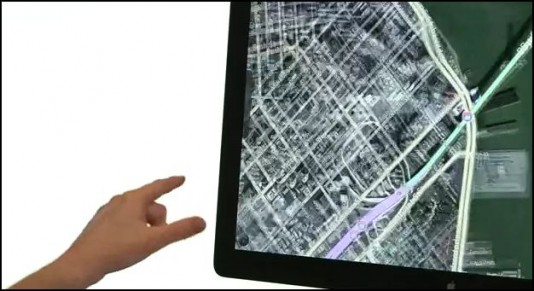 Leap Motion is the brainchild of co-founders David Holz (CTO) and Michael Buckwald (CEO). Holtz was working on a PhD in mathematics from UNC Chapel Hill and left to pursue Leap Motion. Before that, he was conducting research for NASA on fluid mechanics. Before starting Leap Motion Buckwald was the CEO of Zazuba.com. The two have been friends from childhood.
The venture capital behind Leap Motion reads like a Silicon Valley Who's Who: Highland Capital, Founders Team, Andreessen Horowitz, and SOSventures International. Individual investors include Brian McClendon, a VP of engineering at Google whose background includes Google Earth, and Bill Warner, founder of Avid Technology.
The possibilities are intriguing
If the Leap motion sensor controller is everything Leap Motion suggests, it will be a breakthrough for user input. The mouse and touchpad will become second-string devices. The ability to track individual fingers and track movements down to 1/000th of a millimeter is far beyond the range of anything on the market today, for a desktop device. The company says the breakthrough is mostly in the software, not in the hardware sensor device they are using. That means others are no doubt working on similar technologies.
Leap Motion plans to ship in December 2012; it will be interesting to see if they can maintain their lead by then.