The modular suite works with all major 3D MCAD solutions to optimize the design and manipulation of folded metalwork.
Lantek has released its 2011 edition of its Lantek Flex3d software for the design, folding/unfolding, and 3D cutting of tubes, profiles and sheet metal parts. New features are found in all eight modules in the Lantek line. The suite is compatible with SolidWorks, Inventor, Solid Edge, Catia, Creo Elements/Pro (formerly Pro/Engineer) and Siemens NX.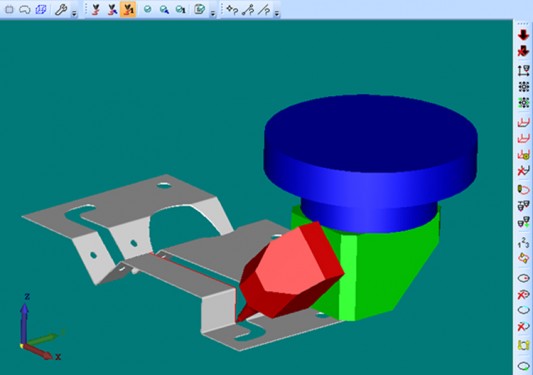 Updates to the user interface, and speed improvement are common to all eight modules. Three modules have been given special attention:
Lantek Flex3d Tubes—For the design and cutting of tubular components, includes new geometry macros, the ability to automatically assign specific cutting technology to each machining parameter, improved simulation of 5-axis cutting, and more automated nesting capability.
Lantek Flex3d Steelwork—For the design and cutting of steelwork profiles, includes new customization features which allow engineers to tailor the system to their requirements, automatic screw and countersink management to ISO standards as well as to the special requirements of each company. Machining operations can be visualized and checked faster.
Lantek Flex3d 5x—For programming 3D sheet metal cutting machines with 5-axis heads, includes the ability to import parts in a wide variety of industry formats for 5-axis cutting. The improved user interface and new commands lead the user through the programming phase, simplifying the process. Other innovations include new workbench positioning methodology, automatic machining algorithms, and new verification and simulation features.
Lantek was established in the Basque Country of Spain in 1986, and today has more than 11,000 clients in more than 100 countries. International business contributed 84% of 2010 revenue. More information: www.lanteksms.com.