It starts with a simple design: the chair.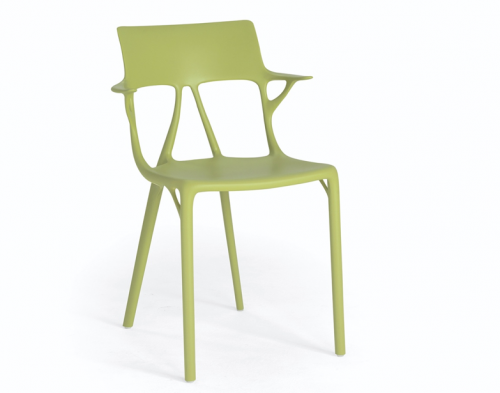 Autodesk has numerous small projects for its generative design program, including its collaboration with Volkswagen on a showcase 1962 hippie bus, ongoing work with Airbus, and a collaboration with General Motors on auto parts. Generative design allows designers to define constraints for a part, the elements that are absolutely required such as strength, thermal limits, size, material properties and then tell the software to go wild. Companies are having to refine the "go wild" command; AI can help refine choices, but all the major 3D CAD companies have generative design technology they're working on.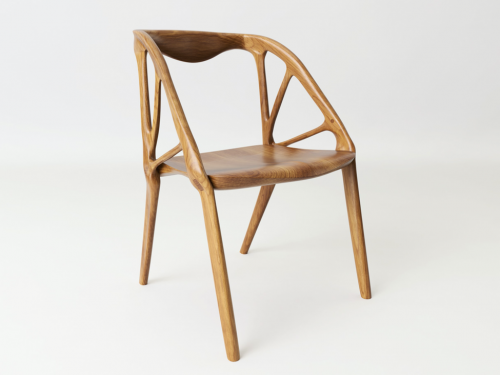 From the very beginning, Autodesk has also experimented with chair design to illustrate how a very simple design can be improved or complicated. One of Autodesk's first design was the Elbo chair, which Autodesk showed off in 2016. That chair design has been labeled iconic, at least by Autodesk, and time has rendered that design more beautiful.
More recently, Autodesk has been experimenting with chair design, and this time they have partnered with Kartell and Philippe Stark to create the AI chair. They debuted during Milan Design Week and have made the rounds of design fairs IMM in Cologne and Maison&Objet in Paris. The chairs are made of 100% recycled materials—Kartell is using materials derived from the scraps of their industrial production.
The companies use the term circular design to describe the philosophy behind the design and production of the chair. Companies subscribing to circular design are trying to build closed-loop systems to reduce waste. They're refurbishing, remanufacturing, recycling, and upcycling. For it to work, say Autodesk's Lynell Camera, CEO of Autodesk Foundation and VP of Sustainability, and Claudio Luti, Chairman of Kartell, circular design has to be employed from the point of conceptualization and design. Luti says, "It's not a question of simply creating a product that seems green, but of generating an industrial strategy that involves the entire manufacturing process, from the business plan and marketing to communication actions and the sales network."
What do we think?
I hope these chairs aren't expensive since Kartell is saving so much money on materials. Actually, I can answer that, the chairs are selling for about $220 on most sites. It's not bad, it's not great, but they seem a hard chair to love, let alone sit in.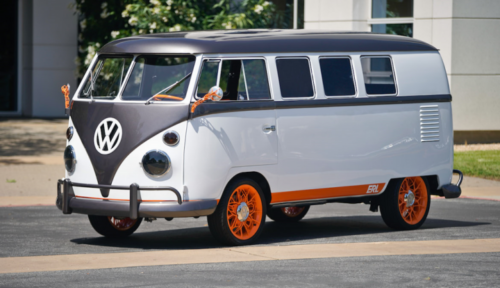 There has been an evolution in attitude towards generative design, which has been on the scene for CAD design since 2001 with the foundation of the SmartGeometry Group and products from Altair and Bentley Systems. At first, the alien-looking shapes that evolved from generative workflows were seen as something to be adapted or hidden. Airbus worked with Autodesk to use generative design to lightweight a partition on airplanes that would be covered in fabric. Car and motorcycle parts may be hidden under cowling or the body. Increasingly, though the graceful, organic designs are becoming a selling point as in the chairs and the Volkswagen bus. On the bus, the brackets holding the mirrors proudly echo the design of the wheels.
Ironically, that bus irritates the hell out of some engineers. There's been an interesting debate over at Ralph Grabowski's newsletter, upFront.eZine News, after writer Roopinder Tara weighed in on the inherent irony packed into the concept of redesigning the wheel and suggested different ways to achieve the same goal. Some engineers see an ominous portent in technology that automates design thinking. Most see an advantage in technology that offers multiple design options.