Two years after an initial joint venture, KeyShot is now available as a fully integrated rendering option.
The popular 3D sculpting tool ZBrush now offers the option of using KeyShot as a fully integrated rendering solution. The combination is possible with the current release of ZBrush (Version 4 Release 7), and two new purchases of KeyShot technology.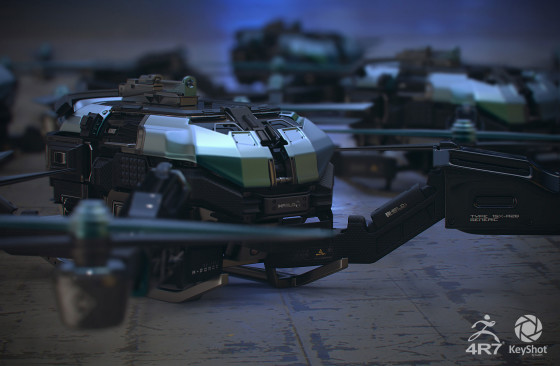 Pixologic (maker of ZBrush) and Luxion (maker of KeyShot) first released an integration path between the two products in 2013, as a ZBrush plug-in. Encouraged by customer response, the two companies decided to take the integration path to the next level, by offering a stand-alone version of KeyShot designed specifically for ZBrush and bridging software to integrate the two.
The combination means ZBrush users can visualize concepts and create light studies in KeyShot even as they continue to sculpt in ZBrush.
"The first time I saw KeyShot, I immediately realized how I could show my art, my models, my products more effectively than other render engines," says CG artist Cki Vang,. "For me the KeyShot Bridge is the cool feature of the year. Each SubTool can have a different material shader—light, glass, metal, etc. It is very useful for the designers, offering us the possibility to obtain final presentations faster."
KeyShot for ZBrush is activated from inside ZBrush when an artist is ready to set lighting and materials for their creation with all SubTools sent directly to KeyShot. As a separate program, ZBrush users can apply materials and lighting while continuing to work within ZBrush to refine their idea, and then send updates over to KeyShot to see their updates immediately. The integration allows for any number of SubTools and offers complete support of MatCaps while retaining all texturing and PolyPainting.
Existing users of the current version of ZBrush can buy KeyShot for ZBrush and ZBrush to KeyShot Bridge directly from Pixologic.