As the inventor of a key texture process for plastics, Mold-Tech cosmetics are in high demand.  KeyShot now provides these textures for drag-and-drop visualization.
Luxion has expanded the number of proprietary textures available for product visualization in KeyShot with a new partnership that brings Mold-Tech textures into the mix. Mold-Tech invented the texturization process now in common use by manufacturers, and serves manufacturers worldwide with a network of more than 30 facilities located near major tooling centers. Having these textures available in KeyShot makes it possible for designers to more accurately create product visualizations.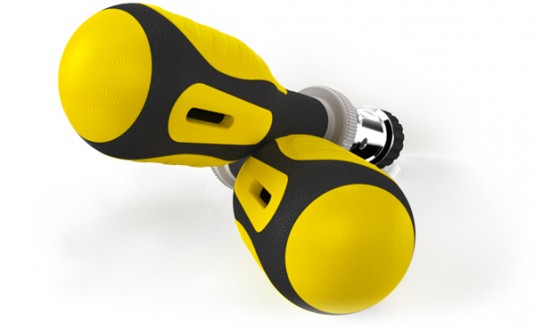 Mold-Tech provides a variety of proprietary cosmetic products for the automotive, plastics, and consumer products industries. Now available within KeyShot 4, Mold-Tech textures offer realism and accuracy for a variety of textured appearances. Mold-Tech textures are applied as part of a new Mold-Tech material via the KeyShot Library via simply doing a drag-and-drop of the texture onto the object. All updates are seen in real time with options available in the Mold-Tech material properties to change color, roughness, scale and depth of the grain. Luxion says all patterns scale accurately with the size of the model.
Around twenty examples of Mold-Tech materials are provided in all version of KeyShot 4, with more textures available to licensed users at www.keyshot.com/mold-tech. Luxion says the library of Mold-Tech materials will be updated on a regular basis.