Sir Hossein Yassaie honored for "services to technology and innovation."
Imagination Technologies Group plc. (LSE: IMG.L) Chief Executive Officer, Sir Hossein Yassaie, attended an Investiture ceremony on Friday July 19 at Windsor Castle to receive the knighthood awarded to him by the Queen in Her Majesty's New Year Honors List for 2013. The award was given in recognition of his services to technology and innovation.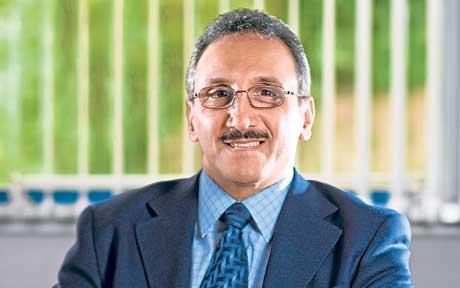 Yassaie is the Chief Executive Officer of Imagination Technologies, which designs and licences key technologies used by the world's leading semiconductor and consumer electronics companies in some of the most significant, iconic and exciting consumer electronics products.
Sir Yassaie said: "I am absolutely delighted and deeply humbled to receive such a prestigious recognition. The day itself was a fantastic experience and it was a great privilege to meet the Queen, especially in such a historic venue as Windsor Castle. This distinguished honor means a great deal to me both personally and professionally. I have always wanted to make a real difference by what I do and I see this honor not only as a major recognition for past effort but as a real encouragement for the future.
"I strongly believe success in life also depends on support and commitment from family, friends, work colleagues and business partners. I have been very fortunate in this respect and see this honor as much theirs as mine."
Imagination Technologies employs more than 1,500 people worldwide developing and licensing key electronics technologies used in over five billion products, from the most advanced smart phones, tablets, televisions and digital radios through to chips powering broadband networks, cars, and many other electronics products used in everyday life. Imagination also owns Pure, one of Britain's most innovative and iconic consumer electronics product manufacturers. Pure ships its advanced connected audio and digital radio products worldwide.
A British national born in Iran, Hossein gained a BSc degree (1979) and PhD degree (1982) from Birmingham University in Electronics and Communication Engineering as well as serving as a Research Fellow. He then worked for Inmos and ST Microelectronics before joining Imagination Technologies as CTO in 1992. Hossein refocused the business on advanced technology development and created Imagination Technologies' successful silicon intellectual property (IP) business model. He became Imagination Technologies' Chief Executive Officer in June 1998.