Ongoing dispute with Apple forces Imagination to put itself up for sale.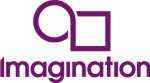 British chip designer Imagination Technologies Group announced yesterday that it is selling the entire company. According to the company, "over the last few weeks, it has received interest from a number of parties for a potential acquisition of the whole Group. The Board of Imagination has therefore decided to initiate a formal sale process for the Group and is engaged in preliminary discussions with potential bidders."
It's been only two months, since Apple announced that it would stop using Imagination's graphics technology by 2019. Apple has used Imagination's chip technology under a licensing agreement for many years. Apple accounts for half of Imagination's revenues. It also holds 8% shares.
Imagination accuses Apple of infringing its intellectual property rights. Imagination wrote "Apple has not presented any evidence to substantiate its assertion that it will no longer require Imagination's technology, without violating Imagination's patents, intellectual property, and confidential information," even if Apple said otherwise.
The company has been going through turmoil as long running CEO Hossein Yassaie stepped down in February 2016. Then there was a painful restructuring that included the loss of approx. 350 jobs. These reductions were meant to help Imagination technology focus on its core three businesses: graphics and multimedia (PowerVR), processing (MIPS) and connectivity (Ensigma). However, it announced that the MIPS and Ensigma groups were up for sale following a statement by Apple that it would no longer use Imagination's GPU IP.
Since the news of Imagination's sale broke out, its shares surged 16%. Otherwise company was seeing a downfall after Apple's announcement to part ways.
What do we think?
Talking of potential bidders, Tsinghua Unigroup can be considered as an option. Chinese state-backed semiconductor group, Tsinghua Unigroup had taken a 3% stake in Imagination Technologies last year. It has also raised $22bn for acquisition this year. Although, some regulatory issues might incapacitate the deal.
Another option is Qualcomm. While Apple-Qualcomm licensing dispute is appalling, acquisition of Imagination would be like a 'knight in shining armor' for Qualcomm in its fight with Apple. Imagination's IP, patents, and other technologies would add impressively to the wealth of Qualcomm.
Apple has denied the rumours of buying Imagination in the past. However, irony can play its role here if Qualcomm bids for Imagination, pushing Apple to reconsider proposal.
One more important aspect will be role of Imagination's former CEO, Sir Hossein Yassaie. In May 2017, he was appointed Chairman of Pure (now owned by AVenture AT of Austria). Yassaie had founded Pure in 2002 while at Imagination. However, Pure was sold to AVenture AT last year to recover from record losses.
Yassaie has been a long running CEO at Imagination Technologies. He has impressive market knowledge, insight, and incredible industry relationships. It will not be surprising to see him putting together a deal with Imagination Technologies management.