The British maker of the unique visualization tool will build a new consulting office in Northeast England.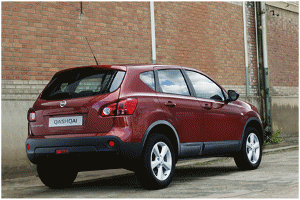 Icona Solutions, developer of the innovative perceived quality simulation and visualization software solution Aesthetica, has secured an investment of £550,000 ($892,000) which it will use to expand its automotive consulting in the United Kingdom.
Aesthetica specializes in providing an accurate visual simulation of the effects of component variation, assembly variation, and component deformation in manufactured assemblies. The purpose is to enable full perceived quality reviews using digital models in order to resolve issues of fit and finish quality during the product development process. Icona says use of Aesthetica gives "greater insight than previously been possible into the impact of manufacturing variation on perceived quality." Users can visualize the virtual product at different states within its geometric tolerance range, in real-time, and precisely as the customer will see the final, manufactured product. Many top automobile manufacturers are now using Aesthetica as part of their product develoment.
The investment was made by IP Group plc as part of a series of investments designed to spur economic development in Northeast England, where Manchester-based Icona will build a new consulting office.
Nissan Design Europe (NDE) recently used Aesthetica on the design of the new Qashqai. Nissan's aim was to reduce development costs and lead-times while increasing vehicle build quality. The Perceived Quality group at NDE now focuses on the digital model rather than physical models, with variation carried out in parallel with design development and engineering feasibility processes.