Revenue grew 56% from the first quarter of 2010. The 3D scan and reverse engineering specialist now expects to exceed its original 2011 sales goal of $34 million.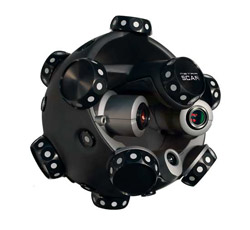 3D scanning and reverse engineering technology vendor Creaform says its first quarter of 2011 was the second-best in company history. The private company, based in Québec City, had sales revenue of $8.2 million, for year-over-year growth of 56%. More than half of the quarter's revenue came in during March.
The company says technology sales grew 77% when compared with 1Q10, and 3D engineering services grew 51% from the same period a year earlier.
North America and EMEA show strong growth in technologies sales, with 191% and 132%, respectively, over 2010. Asian sales were up 25% over 2010.
Recently, Creaform ranked 124th among Canada's Top 300 Information and Communication Technology (ICT) companies in the 2011 Edition of the Branham 300. This week Creaform is launching its latest product, the VXtrack dynamic tracking software module to be used with its portable HandyPROBE arm-free CMM and MetraSCAN optical CMM 3D scanner.
"Since the foundation of the company, this has been our busiest Q1 ever. We have exceeded our budget estimates in almost all business lines, and show exceptional results. This is very promising for the remaining of the year, but we have no intention in resting on our laurels. We rather see this as a challenge to work harder at trying to surpass our 2011 goal of $34 million in sales", says Creaform's CEO Martin Lamontagne.