MSC revenue in 2016 was below 2009 revenue.  
[Editor's note: see also our January 13, 2017 article, "MSC Software acquisition rumors flying."]
Engineering software and services conglomerate Hexagon AB today announced it will acquire MSC Software, an industry pioneer in computer-aided engineering (CAE) software. The purchase price is $834 million on "a cash and debt free basis," according to a Hexagon statement.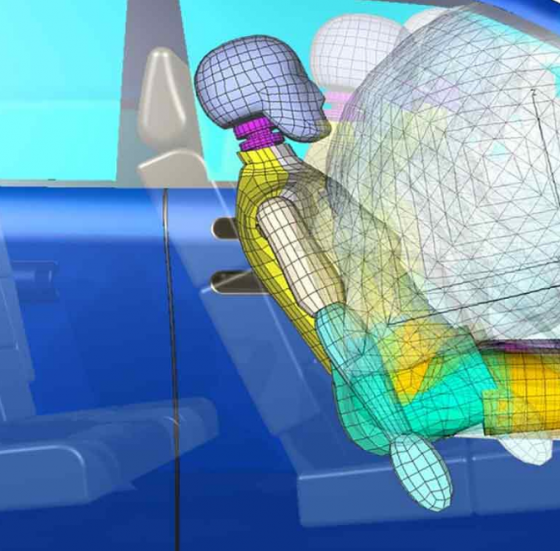 MSC Software was founded as MacNeil-Schwendler Corporation in 1963 by Dr. Richard MacNeal and Robert Schwendler. The company participated in a NASA project that led to the creation of a general purpose structural analysis program, Nastran. MSC is one of three companies which continue to market software directly based on the Nastran code; the others are Siemens PLM and NEI Software.
The deal includes non-cash adjustments (a "haircut" in Wall Street slang) to the purchase price of approximately €40 million, which will impact the MSC income statement in 2017. In 2016 MSC Software revenue was $230 million, putting the purchase price at 3.6x revenue. By comparison, rival CAE firm Ansys revenue in 2015 was $944 million, more than 4x the size of MSC's revenue.
The acquisition was the second largest in Hexagon history; the company acquired Intergraph for $1.2 billion in 2010.
Hexagon says it will use MSC simulation technology in its "smart factory" initiative, which affects both its Manufacturing Intelligence and Process-Power Manufacturing divisions.
What do we think?
Hexagon likes to shop the bargain basement for its software acquisitions. Both this transaction and the Intergraph purchase were examples of acquiring companies whose best days were behind them. MSC stuttered through the industry transition to Windows workstations, and found it hard to compete when CAD companies with competing CAE tools practically gave them away to large customers in search of volume deals. Rivals Ansys and Mentor Graphics responded to industry trends faster. A large percentage of MSC customers are legacy accounts, not recently acquired.
A quick historical comparison between MSC Software and rival Ansys puts the MSC story in perspective:
MSC Software revenue in 2009: $234 million

MSC Software revenue in 2016: $230 million

Ansys revenue in 2009: $516 million

Ansys revenue in 2016: $998 million (est.)