The Beijing-based CAD developer continues to differentiate its DWG-compatible product line with novel touches.
Gstarsoft has updated its CAD mobile viewer with support for iPhone and iPod Touch and new customization featuers for the user interface. The update comes only three weeks after the initial release of GstarCAD MC for iPad.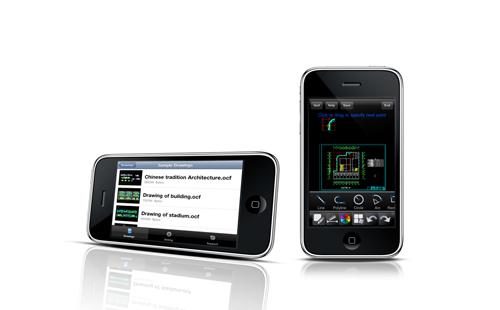 GstarCAD says it was important to add iPhone/iPod Touch capability because of the greater portability and range of use compared to the Apple iPad.
Changes to the user interface in GstarCAD MC 1.1 for all platforms include full-screen display and interface customization. Users may adjust background color, size and location of Magnifier, maximum number of selected entities, among other possibilities. The company also says version 1.1 load and opens drawings faster than the previous version.
GstarCAD products are based on IntelliCAD technology.
See also the GraphicSpeak article, "China's Gstarsoft introduces CAD software for iPad."