The graphical toolkits favored by Hollywood are now available to the architects, industrial designers, and other Rhino users.
Earlier this year, Chaos Group brought its updated V-Ray renderer to the Nuke video editor. Now architects and designers can also take advantage of V-Ray 3's capabilities thanks to its release on Rhino 5. This means that users of the 3D modelling application can now gain access to the extensive material library included in the V-Ray 3 update (sporting more than 500 drag-and-drop materials), as well as improved rendering options, VR camera controls, and the new V-Ray Swarm.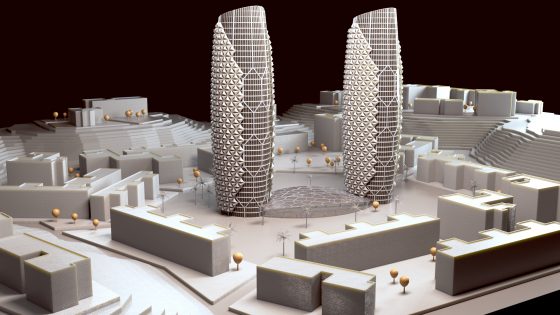 The V-Ray Swarm allows for distributed rendering, i.e. using the combined computing power of multiple computers in unison. This allows for greatly improved rendering times, a sought after feature especially when handling modern super high-res images.
Chaos Group VP of Design and AEC, Corey Rubadue says, "Designers want to work as fluidly as possible, without any roadblocks. They want to test ideas, swap materials and render concepts without getting hung up on the technical details."
V-Ray 3 for Rhino also features VR rendering and supports popular VR headsets including the Oculus Rift, HTC Vive, as well as the budget-oriented Google Cardboard.
V-Ray 3 for Rhino is available on Windows PC directly from Chaos Group or through authorized resellers. The video below offers an overview of V-Ray 3 for Rhino.
An in-depth video showcase of some of the work that can be done in V-Ray 3 for Rhino.