Nvidia's most powerful GPU to date is the first that can also be used with a Mac.
By Johan Keyter
Nvidia this month unveiled the newest addition to its top-tier GPU line-up in the form of the Titan Xp, and when it comes to graphics cards you know we need to look at some nerd stats first. Trouncing last year's 'must-have' enthusiast graphics solution (the Titan X), the Pascal-powered Titan Xp ships with a hefty 12 GB of GDDR5X memory running at 11.4 Gbps, and 3,840 CUDA cores running at 1.6 GHz. The card is also capable of pushing out 12 TFLOPS (teraflops), meaning it can handle 12 trillion floating-point calculations per second.
Okay, now that that's out of the way, let's look at what a Titan Xp can actually be used for. The first thing that comes to mind is gaming, and with the purpose-built Pascal architecture and DirectX 12 support, the card certainly delivers in that regard. However, high-powered GPUs are also highly prized in the many fields that require serious graphical rendering power, such as animators, FX artists, and CAD professionals.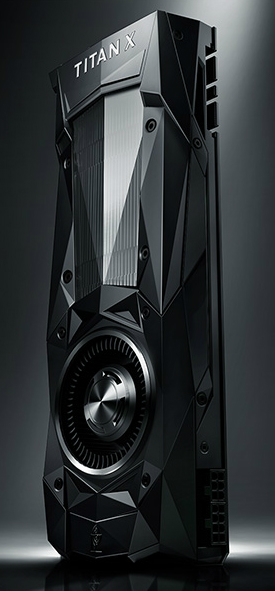 To this end, Nvidia is for the first time releasing Pascal architecture drivers for Macintosh, allowing Mac users to also take advantage of high-end third-party GPU solutions. Additionally, Nvidia states that its new Pascal-powered GPUs are optimized for virtual reality, ultra-high resolution, and multiple monitor setups. The embrace of VR is evident with the inclusion of Nvidia VRWorks, sporting plug-and-play compatibility with all major VR headsets, as well as 360-degree image capturing.
While enthusiast GPU solutions such as the Titan Xp will mainly appeal to… well, enthusiasts, the addition of Mac compatibility is likely to entice many Mac users who have longed for third-party GPU upgrades for many a year.
The Titan Xp is available from Nvidia for $1,200, and will be coming to authorized resellers shortly.
Johan Keyter is a technology journalist based in Germany.