Avoiding virtual reality motion sickness was a key criteria for the development team.
A startup with years of experience in telepresence technology has introduced a new visualization tool for architecture that promises an immersive virtual reality experience without the motion sickness.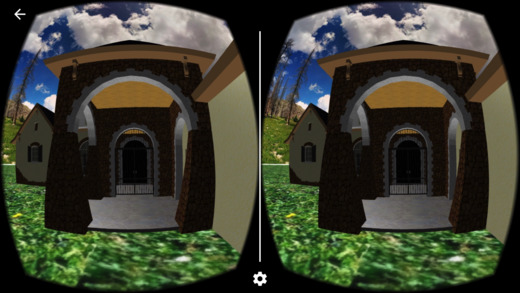 ImmersaCAD made its public debut in November at Autodesk University. The technology combines the average smartphone with an inexpensive virtual reality (VR) head-mounted display. The ImmersaCAD workflow starts with a plug-in for the 3D architectural CAD on the desktop; Rhino, Revit, and SketchUp Pro are currently supported. A model is uploaded to ImmersaCAD's server, where it is processed for VR viewing. The user then downloads the converted architectural model to an Android or iOS smartphone, using it with a supported head-mounted display. Currently ImmersaCAD supports Google Cardboard v2, and the Samsung Gear.
ImmersaCAD includes a patent-pending VR navigation system the company says eliminates commonly experienced virtual reality motion sickness. The smartphone app is "constantly aligning the user's input visually and vestibularly," says ImmersaCAD chief technical officer Jon Huber. "Our holistic ImmersaCAD VR mobile app offers a valuable, realistic project experience which is truly incomparable to other CAD virtual reality options available today because it offers an untethered, mobile, 3D navigation experience."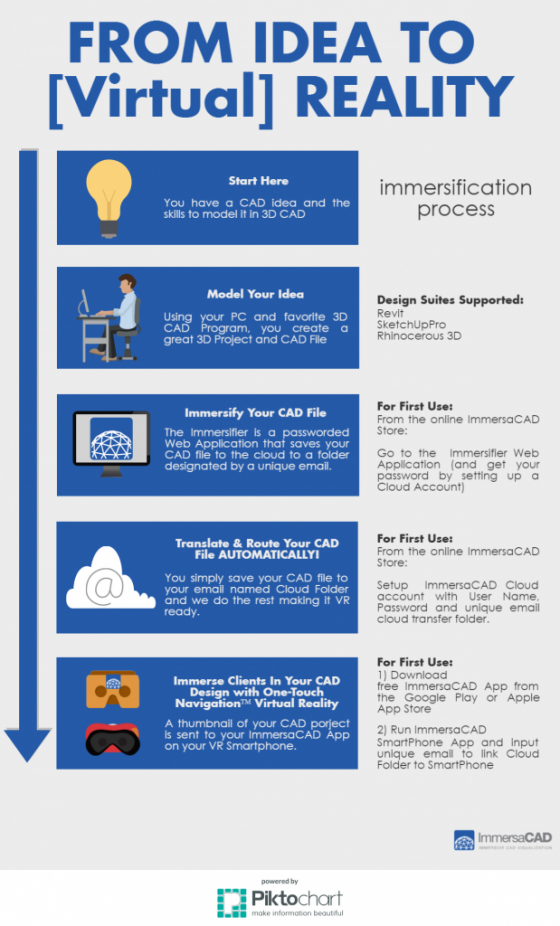 What do we think?
The puke factor is real, but not everyone experiences it. Developers of games and other entertainment experiences are constantly challenged to make motion appear smooth and natural. Architectural viewing is different; the content is static but the viewer needs to see it in a dynamic fashion. ImmersaCAD puts the viewer in the driver's seat by providing an intuitive method (tapping the headset) for controlling the motion. We think they are onto something.