PLM software and services vendor sees sequential revenue growth of 16%. Being based in India has its advantages.
[Editor's note: Geometric reports its results in India Rupees, which have been converted to US Dollars in this article using an exchange rate of 100 Rupees equals $1.78 US.]
PLM software and services vendor Geometric Ltd. (BSE: 532312, NSE: GEOMETRIC) saw its revenue increase 51% in its first quarter results (ending June 30, 2012). The company sites increased demand from other PLM vendors for its programming services, and new contracts from manufacturers as primary growth drivers.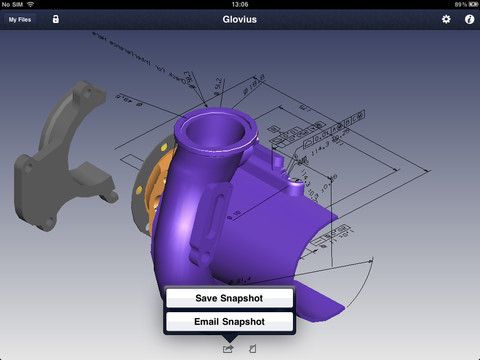 Revenue for the first quarter of fiscal year 2013 was $46,429,900, up 51% from 1Q2012 and up 16% from 4Q2012.  Operating profits more than doubled, on quarter-to-quarter basis, to $7.9 million; on a year-over-year basis operating profits quadrupled.
Geometric says the positive impact of currency fluctuations during the quarter contributed $1.7 million to revenue.  New deals during the quarter were valued at $10.3 million. Among the new contracts Geometric listed are:
A costing services engagement with the construction equipment division of European off-highway OEM
Design engineering services to a global leader in air filtration systems
A digital manufacturing project with an industrial robotics major
Expansion of an engagement with an American agricultural equipment company to support their product engineering needs in Germany
PLM application migration and upgrade project with a Swedish manufacturer of industrial equipment
PLM application management services for an Indian automotive major application maintenance and support project with an oil and gas technology equipment manufacturing and services company
Multiple product development and services engagements with a leading PLM ISV
PLM implementation project for an electrical systems and services provider for the transport industry in North America.
Huge for a mid-sized company
Geometric' annual revenue ($167.5 million in FY 2012) makes it a medium-sized company in the PLM space, much smaller than PTC, Dassault, Siemens PLM Software, and Autodesk, all of which report annual revenue above the $1 billion line. Yet it has more than 4,500 employees in 12 global locations in India, the US, France, Romania, and China. By comparison, PTC revenue in 2011 was $1.16 billion and it has 6,110 employees. For Geometric it works out to $37,000 of revenue per employee while PTC rakes in $190,000 per employee. Clearly, Geometric takes advantage of the lower salary requirements in India, China, and Romania.