The PLM software and services vendor signed up 11 new customers, but says it lost a multi-million dollar contract that will impact revenue in future quarters.
PLM software and services vendor Geometric Ltd. (NSE: GEOMETRIC) says revenue in its second quarter (ended September 30, 2012) was up 36.8% when compared to the same quarter a year ago. The Mumbai, India firm warns that it sees the current economic climate as "volatile."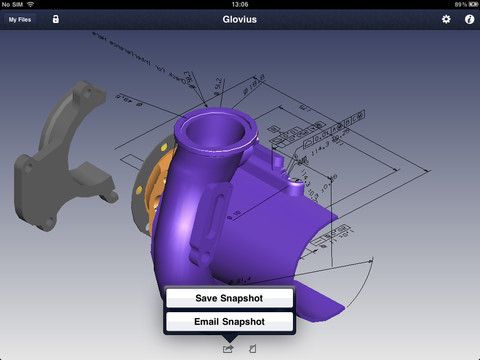 Total revenue listed in US Dollars for the quarter (2Q13) was $47.6 million, up from $41.4 million a year earlier. Net profit was $3.3 million, up 33.6%
The company says new deals worth $14.64 million were signed during the quarter, although they will take several quarters to take full effect. In commenting, CEO and Managing Director Manu Parpia said, "We are immediately affected by the closure of an important account." "Operational reasons" were cited as the reason for losing the unnamed account.
Highlights of the quarter mentioned by Geometric include:
Won an application management contract with a leading European car manufacturer for "managing the digital manufacturing application landscape"
Won a multi-year engineering collaboration engagement with "a world leader in agriculture equipment in the US"
Won a PLM engagement with "leading Japanese car maker to build new solutions on a PLM backbone"
A strategic alliance with TechSoft 3D to help independent software vendors and OEMs "build better software in shorter time frames"
Our take
Despite a strong year-over-year comparison, Geometric is warning of rough seas ahead. This is perhaps the strongest indication yet from the public CAD and PLM vendors we cover that we may be headed into a downturn. Most of Geometric's revenue comes from its consultancy work; outside vendors are the first to be cut when hard times come.
Related 
Geometric Ltd. revenue up 51% in first quarter