Ralph Grabowski is first out of the chute with "What's Inside? AutoCAD for Macintosh."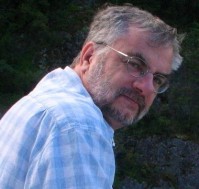 Prolific CAD author Ralph Grabowski is the first to release a book for the newest version of AutoCAD. His ebook, "What's Inside? AutoCAD for Macintosh," is now available.
According to Grabowski, his newest book explains "in excruciating detail" how AutoCAD for Mac compares with the Windows version. He details new commands and "hundreds of missing ones," and explains new interactive features, issues regarding sharing DWG files, and the limitations of CUI.
The book also includes tutorials for Windows users getting to know a Mac for the first time.
Table of Contents
1. Introducing AutoCAD for the Mac
2. Changes to the User Interface
3. New and Changed Commands & System Variables
4. Customizing and Programming
5. Drawing File Issues
Appendices
A. Alphabetical Summary of New, Different, and Missing Commands
B. Alphabetical Summary of New System Variables
C. Keyboard Shortcuts
D. Mac OS X for Windows Users
E. Windows – OS X Dictionary
F. The AutoCAD for Mac Interview
Grabowski is editor at upFront.eZine Publishing, and the author of over 100 books and several hundred magazine articles about computer-aided design.
More details about this 152-page book are available at the author's website: http://www.upfrontezine.com/wiam.