Crowdfunding on Indiegogo was $200,000 above the goal.
Holotech Studios of Bucharest, Romania, has been building Facerig, a new toy for social media. The idea is that people can use their favorite character as an avatar to use in chats and other content streamed over the web. Using the devices' cameras, the software picks up facial expressions and maps them to the character's face. The company has funding through Indiegogo with a campaign that ended in February 2014.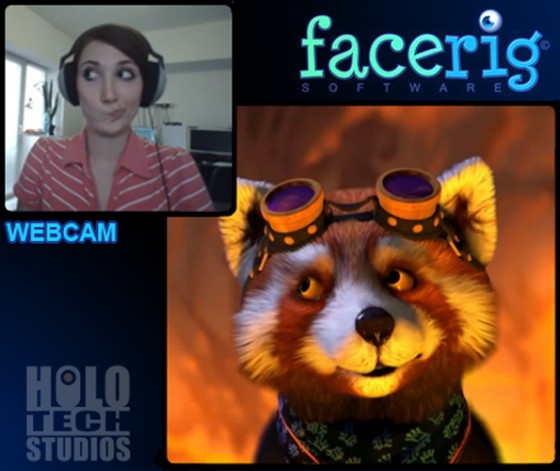 They blew out their goal of $120K and reached $307K. Steam has helped to up the ante by approving the use of Facerig, and it's now being offered as a preview for $9.99.
Holotech was founded by game developers from Bucharest who were intrigued by the idea of interactive online avatars. They're using the face-tracking SDK from Visage Technologies of Sweden.
What do we think?
We've seen avatars come and go and come and go again. What's different this time?
Frankly, we're not sure. We can see a use for gamers who might want to add a little personality to their trash-talking, 14-year-old selves. On the other hand, the player spending too much time trash talking and making faces is liable to get killed pretty quickly. It will be interesting to see how gamers, a group by definition concerned with ranking and rep, accept the addition of animated personal avatars. If it doesn't fly, avatar developers can always hope that social media users might like the idea, but it's not like it hasn't been tried before.