If you don't understand the differences between STEP, 3D XML, JT, and 3D PDF, this free white paper from interoperability vendor PROSTEP AG is for you.
Product data integration specialist PROSTEP AG has just published a white paper that provides an excellent comparison of the leading neutral 3D formats used in engineering. The paper explains and compares STEP, 3D XML, JT, and 3D PDF.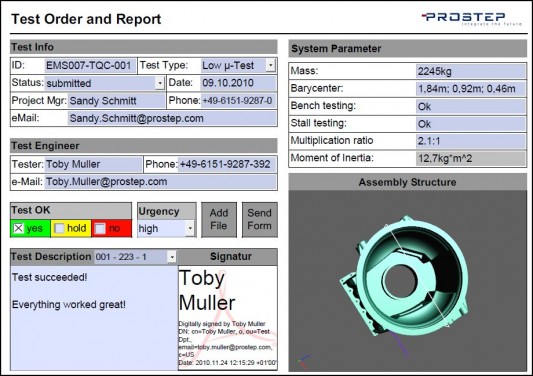 The paper, "3D Formats in the Field of Engineering – A Comparison," serves as an orientation guide for companies faced with selecting the appropriate neutral 3D format for specific use cases frequently encountered in practice.
Neutral 3D formats have become indispensable for the distribution and exchange of 3D models in engineering departments, as well as and in upstream and downstream departments and divisions when the original CAD system is not available. Yet there is still much misunderstanding in manufacturing organizations regarding the use of neutral 3D formats. For example, the selection of a certain format will determine the range of possible applications and the follow-up costs involved. Which neutral 3D format is the right one for a company will depend on a number of factors, which the white paper explains, with charts, example images, selection matrices, and explanatory text.
The White Paper is available at www.prostep.com/nc/our-competence/white-paper/?L=1.
What we think
Anyone requesting the white paper will be required by PROSTEP AG to provide contact information. In our opinion, if the subject intrigues you the price of admission is worth it. This is an excellent, up-to-date guide to the subject.