PTC and Dassault Systèmes acknowledge they have been contacted by regulators.
Editor's Note: This is an update to our earlier article, "Is the European Commission investigating Autodesk?"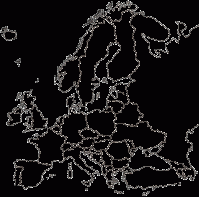 European market intelligence agency MLex is reporting today that European Commission regulators are making the rounds of the 3D CAD and PLM industry, with Dassault Systèmes and PTC acknowledging they have been contacted. We had earlier reported that Autodesk had been contacted.
MLex is also reporting that users of CAD and PLM software are also being contacted by the commission, which regulates and enforces business competitive behavior in the European Union.
According to MLex, the nature of the questions implies that the focus of the investigation may go beyond 2D architecture, where Autodesk is strongest, and extend into 3D design and simulation. The inquiry is also looking beyond CAD software to PLM.
Dassault Systèmes told MLex the commission was "broadly soliciting information on the PLM industry."