Now live via Steam, the new Fuse offers increased morphing abilities on a wide range of 3D assets.
Repurposing 3D game characters and assembling a library of 3D content just got a little easier, thanks to an update of Fuse from Mixamo. The character creation software, designed to browse through existing meshes of body parts and textures and fuse them together to create a new character, now supports import from other software packages.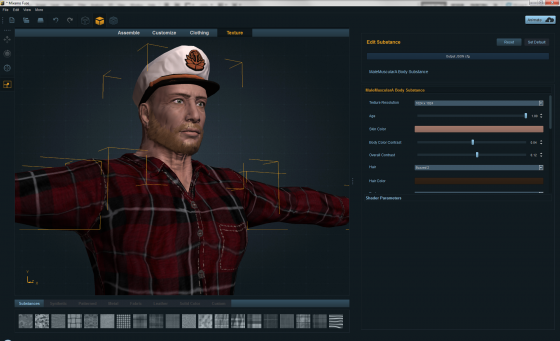 The new technology, which can be applied to both proprietary and user-imported content, will allow game artists, game modders, and hobbyists to create a library of 3D characters for their games simply by clicking on a mesh (arm, leg, cheek, etc) and manually dragging it in a particular direction. Anyone with a current copy of Fuse, or a current All Access subscription, will be able to access this new feature for no additional cost. The new technology is now live.
Mixamo says the addition of advanced character customization technology means users will no longer be bound by the static mesh choices provided in the software; they will be able to click and drag meshes, including imported meshes, in multiple directions to make them thinner, wider, longer, shorter, etc. This morphing ability can be activated through contextual UI controllers or more traditional sliders. Once customized, each character can be saved and exported for use in games, game engines or other 3D software package. Workflows are also available for Gmod, TF2, SFM and Source engine.
Fuse is available on Steam or from the Mixamo website.
What do we think?
Another good day for openness. Making it easier to reuse content from other sources increases the creative value of all game character development products, not just Fuse.