New technologies and novel presentations go hand-in-hand at this popular new hands-on part of the Siggraph experience. 
VR Village has only been a part of the Siggraph scene for a few years, but has already proven itself as both a crowd-pleaser and a sneak peek at where virtual and augmented reality technology is going. Researchers from around the globe compete for an opportunity to display their projects at this hands-on, diverse exhibit open to all Siggraph attendees.
At Siggraph 2017 (July 30 –August 3) in Los Angeles, contributions to this year's VR Village draw from the theme of Diversity. Both the storylines featured within the projects as well as the creators and producers who are presenting content reflect the theme. The venue offers attendees the ability to explore brand-new VR and AR formats for shared experiences, engaging audiences, and powering real-world applications in health, education, entertainment, design, and gaming.
Denise Quesnel, 2017 VR Village Chair, says, "We made a conscious effort for diversity — we tried to normalize our content to be as diverse as possible. We believe that diversity in content, and diversity of contributors, helps facilitate perspectives and opportunities that are of great benefit to attendees."
The jury selected content for this year's VR Village, looked for hands-on experiences rather than just the technology, says Quesnel. "We will be offering conference attendees the chance to explore the capabilities and functionalities of each project in context. Projects that include performative elements and social experiences will be featured, along with multi-user experiences that are highly collaborative."
Highlights of the Siggraph 2017 VR Village include: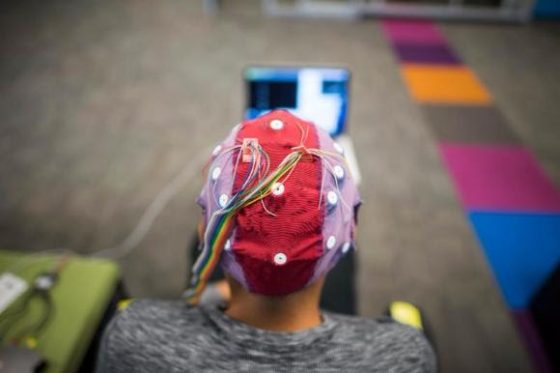 Neurable: Brain-Computer Interfaces for Virtual and Augmented Reality. Ramses Alcaide, Adam Molnar, and Michael Thompson, Neurable
The product of neuroscientific insights and advanced machine learning, Neurable interprets user intent, bringing new degrees of freedom to virtual and augmented reality. It poses the question: "What if you could use your brainwaves to control your computer and virtual environment?"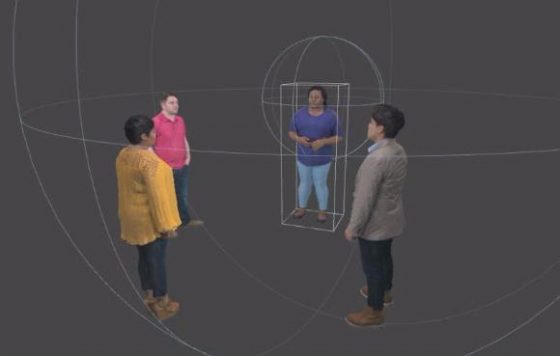 Out of Exile. Eren Aksu, Emblematic Group
"Out of Exile" is a room-scale VR experience based on the true story of Daniel Ashley Pierce, who was violently attacked by his family when confronted about his sexual orientation. Emblematic Group first presented in VR Village in 2015.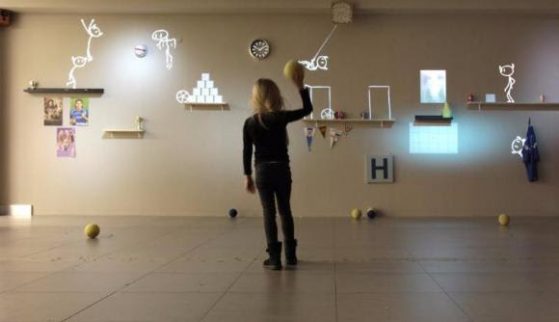 Digital Playgroundz: Demonz I., Jakub Ro?ek, Daniel Gregor, Ord?ej Prucha, and Josef Kortan, INITI.org
Digital Playgroundz is an interactive and augmented reality system that displays large-scale applications on flat surfaces (walls) in various spatial configurations, with no limits on the number of users or size of the interactive area. INITI is based in Prague, and comes to Siggraph to premiere a new technology for custom interactive and multi-user experience at VR Village.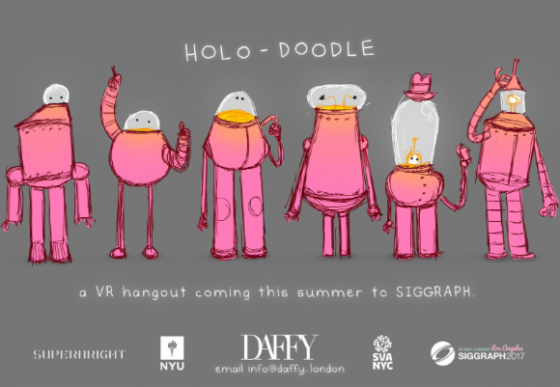 HOLO-DOODLE. Terrence Masson, School of Visual Arts; Ken Perlin, New York University; Daffy London; and, Laura Dohrmann.
HOLO-DOODLE is a hangout that brings the VR experience of being a naughty robot killing time to life. The attraction makes its world premiere at Siggraph 2017. The team "is made up of some CG and interactive techniques all-stars, and it really shows in the vision of this project," says Quesnel.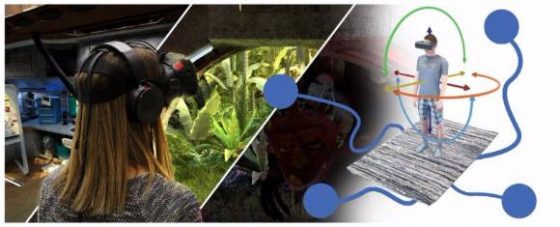 IRIDiuM+: Deep-Media Storytelling With Non-linear Light-Field Video. Maggie Kosek and Kenny Mitchell, Disney Research, Edinburgh Napier University, The Walt Disney Company; Babis Koniaris, David Sinclair, and Fraser Rothnie, Disney Research, The Walt Disney Company; and, Lanny Smoot, Disney Research.
This presentation depicts techniques and the creation process of a deep-media immersive experience with synchronized tactile, audio, and light-field visual techniques to realize a non-linear story in virtual reality.
"I feel this work by Disney Research not only demonstrates the state of where immersive realities are today, but 'IRIDiuM+' aptly presents what the future can be," said Quesnel. "This multi-sensory experience is incredibly inspiring, combining remarkable new techniques with brand-new, non-linear storytelling."
Registration for Siggraph 2017 is now open. Pass levels with access to the VR Village include: Full Conference, Select Conference, and Exhibits Plus.