Will other parts vendors also offer free CAD tied to their parts catalogs?
We recently reported on the launch of DesignSpark Mechanical, a free 3D CAD program distributed by RS Components (UK/EU) and Allied Electronics (North America), based on SpaceClaim technology. Today the parent company Electrocomponents plc reports more than 50,000 registered downloads of the software in the first two weeks of availability.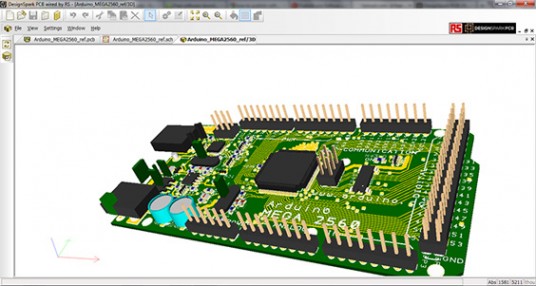 "The urgency among engineers to try out this simple 3D modeling and assembly software …  is a strong measure of the requirement for freely accessible, time saving design tools," notes a statement from the company
Mark Cundle, Global Head of Technical Marketing at RS Components, adds, "If there was ever any doubt about the potential demand for a free 3D design tool, these staggering initial uptake figures are more than proof that engineers in every part of the world are hungry for tools that make it faster and easier to complete the design process and get their products to market. The simplicity and affordability of DesignSpark Mechanical opens up 3D design to a much wider engineering base and creates a level playing field for companies of all sizes to compete."
DesignSpark Mechanical is available for free download from www.designspark.com/mechanical. Support can be found on the DesignSpark community at www.designspark.com.
Our take
DesignSpark Mechanical is SpaceClaim technology, but it is far from being a complete CAD program. There are limited options for import and export. What it does simplify is basic model creation—using SpaceClaim's push-pull direct modelling technology—and provide easy access to the huge parts library in the Allied and RS catalog. Before the rise of personal computers every parts company published stacks of catalogs. Then the catalogs went online. DesignSpark Mechanical makes it easier to stay in the Allied/RS wheelhouse. It would not be surprising to see other large parts vendors copy what appears so far to be a successful tactic.