New features make it easier to add artistic effect to 3D models for machining or export to a CAD model.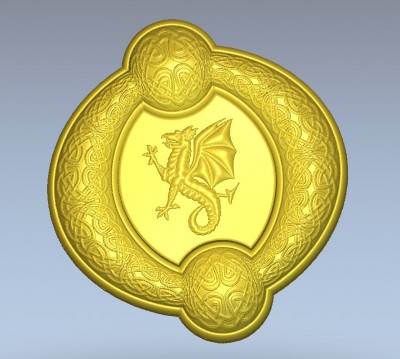 A variety of new 3D modeling tools have been added to Delcam ArtCAM Insignia, Delcam's software for volume production of artistic items by signmakers, furniture manufacturers, engravers, and sculptors of materials from wood or metal to ice.
Insignia is designed to produce high-quality decorative items in a CAD/CAM environment without the need for detailed engineering knowledge, with output to computer aided machining the usual outcome.
New features include:
Shape Editor: Double-clicking on a specific color of a bitmap image or a selected vector to transform it into a 3D design.  The Shape Editor can not only determine the shape's profile, angle and height but also how it is combined with any 3D relief that has already been created.
Two-Rail Sweep: Select multiple vectors for the edges of a shape and any number of cross sections for chosen positions to create a 3D sweep shape or a swept surface.
Smooth Relief: Smooth over the entire 3D design, an area within a specific vector, or a selected color, in a number of passes, to smoothing evenly across a scanned 3D model.
Smooth Sculpting: Remove blemishes from a scanned 3D model, smooth adjoining areas of multiple pieces of relief clipart, or soften sharp edges or corners.
Erase: Works similar to an undo tool for sculpting. The same tool can also be used to sculpt areas down to a flat surface.
Most designs created in ArtCAM Insignia are expected to be machined, but the software also offers the ability to create triangle meshes, which can then be exported in a number of common 3D model file formats.  This data can be sent to rapid prototyping equipment or to CAD systems where the relief can be used to decorate a CAD model.