Crushing economics and Moore's Law are forcing changes in how DCC software is delivered and used. Industry analysis by Kathleen Maher.
By Kathleen Maher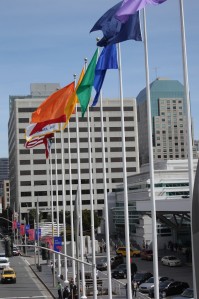 The two major divisions of the DCC industry—game development, film & video—are going through massive changes. Several game development companies have closed recently and market leaders EA, THQ, Activision, and Take Two were all in the red in 2010. The new genre of mobile and social gaming is causing everybody to rethink the business from top to bottom. On the film & video side, smaller post houses have due two the twin pressures of a tight economy and the flattening of the pipeline due to digital filmmaking. Larger companies are bringing post capabilities in house. On the plus side, the amount of CG in movies continues to increase.
As a result, game development tools are fundamentally changing. Game developers has seen declining revenues. They are saying that the demand for 3D PC games is on the decline and yet the costs of making high end games continues to rise. Film & video on is seeing increased use of special effects in all content from commercials to mainstream movies. However, in both cases cost pressures are dictating workflow changes. As Marc Petit, head of Autodesk's Media & Entertainment division, says, it used to be a case of "I'll tell you when I like it," as art directors asked for change after change until they got it just right. Now, they still have to get it just right, but they have to do it sooner.
The film and video industry started feeling the effects of the recession earlier than its counterparts in the game industry. When manufacturing found itself in a similar situation fifteen or so years ago, they realized their intellectual property was not bound up in software, and began a massive transition to off-the-shelf tools. That's how the PLM industry took off. Film & video is starting to follow the same path. Users are customizing software to achieve a distinctive look. The game industry as a whole has not yet made the concession, though they may soon be forced to, as budgets blow out companies' profitability.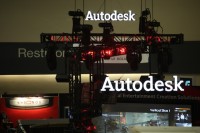 Changing products
To ride the wave of change, software companies are changing their products and their business models. Autodesk is moving from individual point products to packaged suites, and it is building out its middleware product line. Most recently the company announced the acquisition of Scaleform for UI development. At GDC the company showed off new versions of its lighting tool Beast with an improved API so that developers can integrate its tools into game level editors. Autodesk is also moving to add support of Sony's new gaming handheld, the NGP and the Apple's iOS and it is introducing new tools for Kynapse, the company's AI software.
Autodesk M&E made the shift to suite packages easily—their customers are already familiar with buying suites from Adobe and Apple. It's a great way for a software company to introduce its customers to its newer, less widely used programs. Autodesk is doing this with Mudbox and the middleware tools. Suites offer clients a chance to experiment with new workflows for better motion capture and editing, lighting, UV painting, artificial intelligence, etc. Autodesk believes they've got a clear field ahead of them. New game platforms are on the rise. Some doors might be closing as game developers and post houses scramble to adapt to new technologies, but that also means new opportunities open up.
Meanwhile, the mobile gaming market is growing fast, enabled by smart phones and devices that are getting smarter with every turn of the Moore's Law crank. The new processors including Nvidia's Tegra, the Imagination-fueled OMAP processors and Intel's coming Medfield; Freescale, Marvell, and others all do 3D as a matter of course. There's a sea change coming in the next 24 months as these new processors enable 3D content.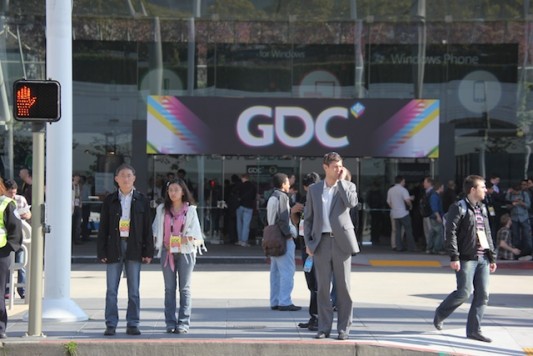 There's considerably more to digital and social gaming than a diversion while standing in line at Safeway. It's becoming a powerful new vehicle for advertising, education, and communication. As all these new games proliferate, game developers are going to have to move to 3D to set their games apart. But, as they've learned before, developers are going to have to be smarter in the ways they move to 3D to avoid heading farther down the dangerous rabbit holes they've already fallen down.
Kathleen Maher is Editor-in-Chief of Jon Peddie Research.