Conference started as a Bentley event, but is now run by volunteers.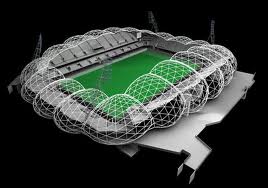 Registration is now open for SmartGeometry 2011, an annual event for architectural technologists with a reputation for stretching the boundaries of structural design. This year's even is April 1-2 in Copenhagen, Denmark, with a theme of "Building the Invisible: Informing Digital Design With Real-World Data."
Among the experts on advanced 3D design presenting this year are:
Discussions at SmartGeometry generally revolve around the use of Bentley GenerativeComponents (GC), a set of architectural software tools empowered by computational methods to encourage free-form what-if design faster than with traditional CAD tools. Similar products from other vendors, including the Grasshopper add-on for Rhino 3D, are also discussed.
AEC firms already using generative design software include Arup, BDP, Buro Happold, Foster + Partners, Grimshaw Architects, Henning Larsen Architects, Morphosis, PLP/Architecture, SHoP Architects, Snøhetta, UNStudio, and Zaha Hadid Architects. GenerativeComponents is available for download at no cost at www.bentley.com/gc.
The SmartGeometry 2011 agenda includes:
Talkshop Day, April 1 – On this interactive first day, tutors and participants in the SmartGeometry 2011 Workshop companion event present and discuss their advanced design work of the previous four days in a series of panel sessions. The hands-on workshop is being held March 28-31, 2011, at the Royal Danish Academy of Fine Arts School of Architecture, hosted by CITA. It enables architectural and engineering professionals, academics, and students to explore and realize design through the innovative use of data and digital fabrication employing GenerativeComponents – Bentley's generative design software.
Symposium Day, April 2 – Day two includes insightful presentations by renowned experts on the theory and practice of computational and parametric design approaches. The speakers will showcase major projects around the globe that exemplify the way in which data informs design.
Reception, April 2 – The conference ends with a social gathering celebrating the innovation, creativity, and leadership of the generative design community. It also provides an opportunity to view the work developed during the four-day workshop.
SmartGeometry is run entirely by volunteers who balance their professional careers (which often put them in competition with each other) with their investment of time and energy in the wider community. Directors of the SmartGeometry Group include:
Conference sponsors are Bentley Systems, Z Corporation, EOS, and CITA.
For additional information about the conference and to register, visit www.SmartGeometryConference.com/2011.