All Dassault brands with Version 6 technology will be able to take advantage of cloud deployment. High-performance simulation is still in the planning stage.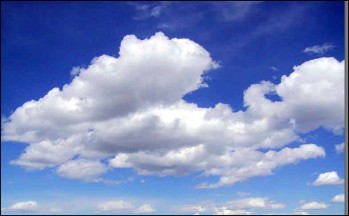 Dassault Systèmes has announced it will be using Amazon Web Services (AWS) to deploy cloud technology for all of its Version 6 product brands. We expect companies which take advantage of this service at first will primarily be doing so to expand product usage without additional in-house IT overhead.
Details are sketchy and all the right people to talk to are at Dassault's developers conference in Paris this week. According to a press release, starting today DS and Amazon can offer a pre-configured cloud environment to users of V6 solutions including Catia, Enovia, and Delmia: "Offered as a flexible subscription model, without upfront investments in additional infrastructure, long-term volume commitments or administrative burden, Version 6 online solutions are designed to adapt to the needs of organizations or projects of any scale."
Dassault Systèmes is leveraging multiple AWS services to power the Version 6 platform to provide:
On-call high-performance computing: The Amazon Elastic Compute Cloud (Amazon EC2) to provide discrete compute environments for each customer;
Geographic reach: AWS provides regional services globally, allowing DS customers to ensure that data required to stay within a geographic boundary does so.
Online storage of design data: Using Amazon Elastic Block Store (Amazon EBS) and Amazon Simple Storage Service (Amazon S3), DS users can store volumes of design data online, either for current access or as back-up.
Dassault says it will provide third-party developers in the DS community "with a complete online environment to deliver, monetize and run lifelike experiences leveraging AWS." Looking ahead, DS says it is working to take advantage of AWS High Performance Computing Solutions to drive "the heaviest computational workloads, such as tightly coupled parallel processes found in such domains as CFD, structural, and system-of-system simulations."
What we think
Enterprise IT is already using cloud services, and they want their engineering departments to do likewise. There will be much wailing and gnashing of teeth, but sooner or later the lower deployment costs will force most enterprise engineering departments to start using cloud services a piece at a time. Dassault seems to have figured out that growth in engineering IT cloud services will come a bit at a time; working with Amazon is the best way to scale it out at minimal cost. The biggest bang for the buck will come when products in the Simulia simulation line can harness the cloud for large projects.