Europe was slower, SolidWorks was flat, and French taxes went up. Headcount tops 10,000 for the first time.
Despite market slowdowns also noticed by competitors, Dassault Systèmes (EPA: DSY) today reported third quarter revenue up 15% compared with results from a year earlier. The maker of Catia and SolidWorks said sales in Asia/Pacific and the Americas were good while there was "softness" in Europe, which the company had predicted during its second quarter conference call with Wall Street analysts. Dassault stock traded slightly higher on the announcement, up 2% to 83.45.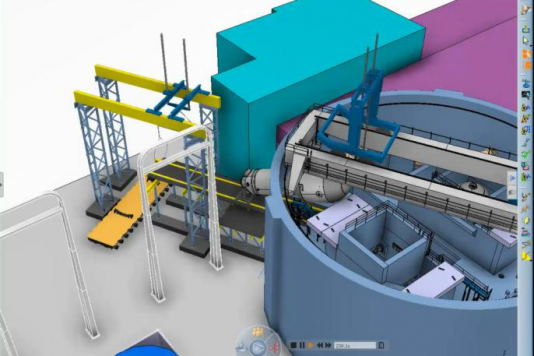 Total revenue in the quarter (ending September 30, 2012) was €499.5 million ($628.2 million), up 15%, or up 8% when evaluated in constant currencies. Of that, €454.7 million ($571.9 million) was in software revenue.
Net income for the quarter was €82.6 million ($103.9 million), up 7.5% from 3Q11.
Revenue breakdown
PLM Software revenue (almost all product lines except SolidWorks) was €354.8 million ($446.2 million), up 8%. Of that, Catia revenue was €199.6 million, ($251 million), up 5%, and Enovia revenue was €61.7 million ($77.6 million), up 3%.
SolidWorks revenue was €99.9 million ($125.6 million), up 9%. There were 11,984 sold during the quarter, down sequentially from both the first and second quarters of 2012 and essentially flat compared to 3Q11. The third quarter generally is the slowest quarter of the year for SolidWorks sales, but in a healthier economy sales would have beaten the year-ago compare.
Revenue by regions:
Americas: €146.1 million ($183.7 million), up 12%.
Europe: €210.8 million ($265.1 million), up 2%.
Asia/Pacific: €142.6 million ($179.3 million), up 6%.
Other news in the quarter
For the first time Dassault Systèmes headcount has topped 10,000, primarily due to the acquisition of Gemcom Software and the subsequent establishment of the new Geovia division for mining PLM, based on Gemcom software. An additional $300 million was added to "goodwill" in Dassault's bookkeeping to account for the transaction. The acquisition also moved the needle significantly on cash per share, which sat at $13.03 on September 30, 2012, down $1.42 from three months ago. Normally Dassault's cash per share moves only pennies, unless there is a major acquisition.
During the conference call with investors, Dassault also pointed out that corporate taxes in its home country, France, were increased during the quarter. DS now pays around 28% of income, up for 23%.
In September Dassault was named number 40 on the Forbes 100 list of the world's most innovative companies, and number 4 on the list among software vendors.
Nine of our custom charts follow.
L. Stephen Wolfe, P.E., a contributing analyst for Jon Peddie Research, provided research for this report.