Simulation software was the only area to report double-digit growth.
Dassault Systèmes reported a modest first quarter, reflecting continuing macroeconomic malaise in the manufacturing segment. Total revenue was €485.3 million, ($630.9 million) up 4.9% from a year ago. Net income was €73.7 million, ($95.8 million) up 2% from 1Q12.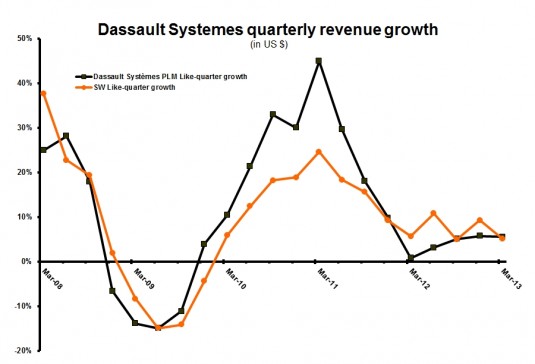 Overall new license revenue fell 5%; SolidWorks unit sales were up 1% year-to-year. Software revenue was €446.4 million, ($580.4 million) up 6% from 1Q12; this is both new and recurring license sales. Service and other revenue was €38.9 million, ($50.5 million) down 8%, suggesting existing customers were cutting back to control spending. Enovia data management software sales were down, while Simulia simulation revenue gained.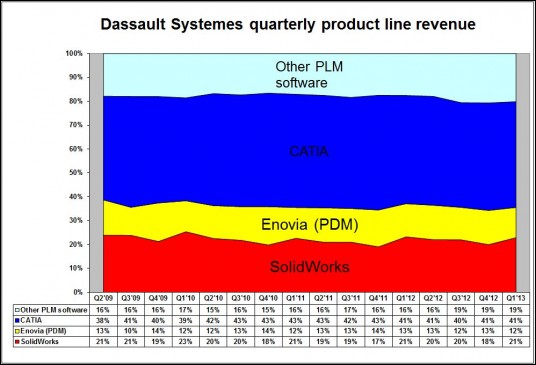 Breaking down software sales:
All PLM Software was €343.8 million, ($446.9 million) up 6.9%
Catia software was €197.6 million, ($256.9 million) up 3.5%
Enovia revenue was €56.4 million, ($73.3 million) down 2.9%
Other PLM software (primarily Delmia and Simulia) was €89.8 million, ($116.7 million) up 22%.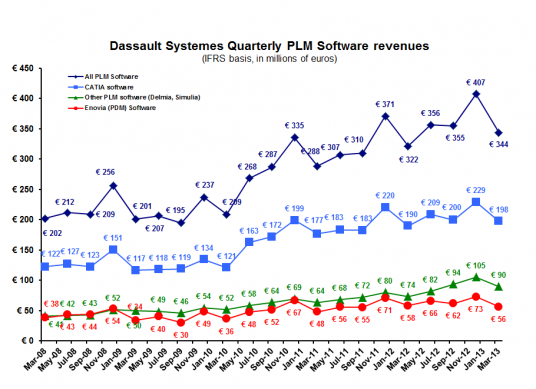 Revenue by geographic regions:
Americas sales were €133.4 million, ($173.4 million) up 5.5%
Europe sales were €215.5million, up 5.6%
Asia sales were €136.5 million, up 3.4%.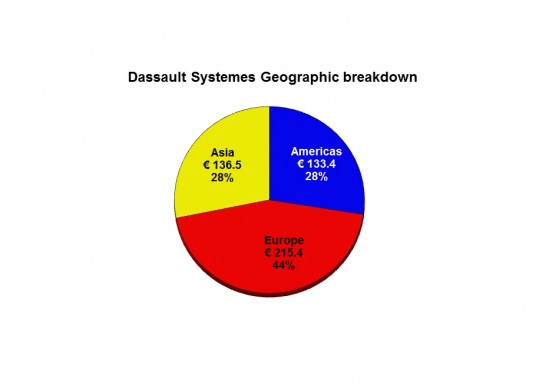 Dassault Systèmes used today's conference call with analysts to announce two acquisitions:
Archividèo, a company that automates the creation and management of large 3D urban environments and landscapes. Dassault will use the technology to expand its built environment portfolio.
FE-Design, maker of simulation software for non-parametric optimization for both structures and fluids.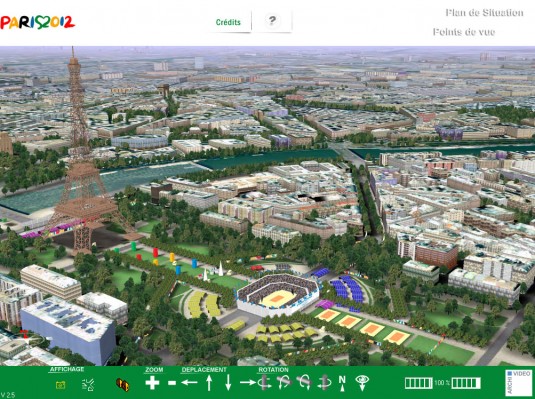 Five more of our custom charts follow. Larger versions of these charts are available at our Facebook page: https://www.facebook.com/GfxSpeak
L. Stephen Wolfe, P.E., a consulting analyst for Jon Peddie Research, contributed research for this report.