New professional color grading and support for 4K and 6K video ripple throughout the product line.
By Kathleen Maher
At the recent IBC 2013 conference, Adobe introduced significant updates to some of its major products including the Creative Cloud versions of Pre­miere Pro, After Effects, SpeedGrade, Prelude, Media Encoder, and Story Plus. In addition, the Adobe Anywhere tool for video collaboration has gotten im­provements including an iPad app.
Here's the list of major new improve­ments:
Direct Link Color Pipeline between Adobe Premiere Pro CC and Adobe Speed Grade: Adobe acquired SpeedGrade last year. It gives the company professional color grading, and with this new up­grade for the Creative Cloud products, it creates an integrated work flow that lets people work back and forth. Adobe has signed on for hardware acceleration through its projects. Its color grading software takes advantage of the Lumetri Deep Color Engine, which is GPU accel­erated and can handle RAW and HDR content. The advantage of the Lumetri engine in this case is evident as workers can quickly see the result of work done in SpeedGrade CC.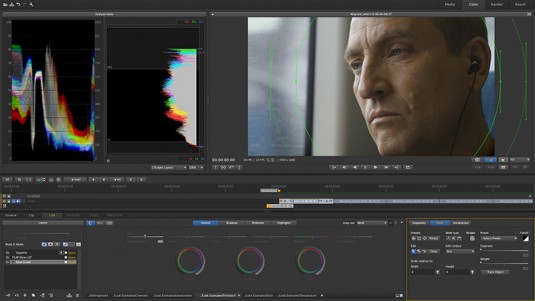 Advanced color grading: New Speedlooks in SpeedGrade in­cludes dedicated camera patches to en­able people to match color spaces across different cameras and even different camera formats. In addition, Adobe is adding multiple masks and linked mask layers to make complex looks easier to accomplish and manage.
After Effects CC Mask Tracker: The Mask Tracker is a slick tool that lets users create a mask, apply ef­fects, and then track that mask frame by frame.
Streamlined editing environment: Adobe is improving its multi-cam support to allow individual camera an­gles to be turned on or off during edit. In addition, Adobe has added definable metadata features and a monitor overlay.
Native support for 4K and higher resolutions, high frame rates, and raw formats: Adobe is future-proofing its creative cloud video tools with features that support new cameras and formats. Spe­cifically, Adobe calls out the 6K Red Dragon, which is supported natively with no transcode necessary. It's also Apple-proofing its software as Apple has promised a new version of Final Cut that will support 4K work flows.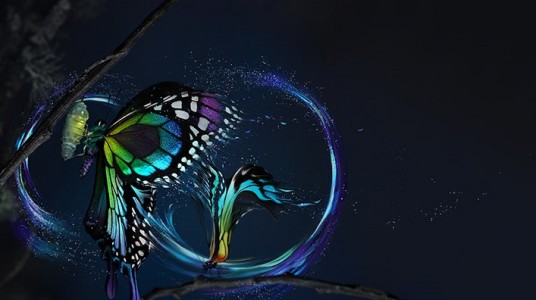 Adobe Prelude CC Live Logger iPad app: The Live Logger capability is de­signed for work in the field, allowing people to log notes during the shoot. The iPad app supports syncing with timecodes via a wireless timecode sys­tem and also syncing metadata to foot­age via Creative Cloud to maintain in­formation useful for editing later on.
Improvements to Adobe Anywhere: Adobe Anywhere is Adobe's collab­orative tool that maintains work on servers to enable real-time collabora­tion. The new tools include support for Adobe After Effects CC and an Any­where iPad app that lets people involved in a project access content and playback sequences from the field or remotely.
Better media management:  Adobe says they have made it easier to find and load video assets with the Media Browser in After Effects. The new work flow tools let people link back to source content using Link and Locate in Adobe Premiere Pro and au­tomate image processing for custom­ized media output with Adobe Media Encoder.
What do we think?
It's possible I'm making too much of the upcoming Final Cut Pro and its companion machine, the snazzy, round Mac Pro (See "Apple upgrades Final Cut Pro X and gets serious about professional DCC"). And in fact, I know several smart people who are poo-pooing the second coming of Final Cut Pro and professional workstations, but they are the people who are scared that people really are willing to fall for the Apple line again. Adobe stands to lose a lot— or rather, Apple has gained a lot when Apple dumbed-down its Final Cut Pro tools to expand into more mainstream markets. We don't even think Apple expanded much into Mainstream be­cause its own iPhoto and iMovie tools are good enough. The point is, though, many of Adobe's new tools include 4K work flows and better multi-cam sup­port, extended GPU support, beefed up color grading for professionals—all stuff that Apple neglected in its first round of introductions for Final Cut X and has painfully tried to add back over subsequent releases.
The main problem Apple has had is that it doesn't do enough to reach out to the professional community, and those high-dollar customers don't like that at­titude. We can't wait to see if Apple can change its ways.