Popular Dutch comic book character Agent 327 will appear on the silver screen for the first time.
The Amsterdam-based Blender animation studio and film production company Fu Works will make a feature length animation movie based on Agent 327, a popular Dutch comic book character.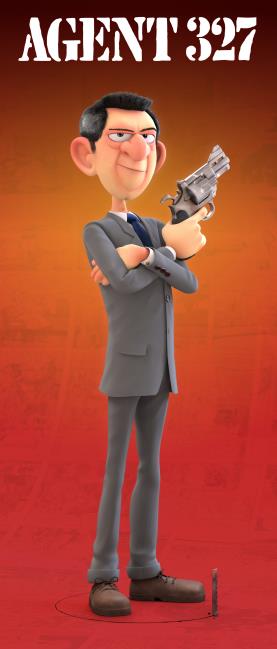 Hendrik Ijzerbroot, AKA Agent 327, is a secret agent working for the Netherlands secret service agency. In the twenty comic books published since 1968, author Martin Lodewijk "has created a rich universe with international conspiracies, hilarious characters and a healthy dose of Dutch humor," says Ton Roosendaal, chairman of the Blender Foundation.
Blender is a professional-class free open source 3D computer graphics software product used for creating animated films, visual effects, art, 3D printed models, interactive 3D applications, and video games. Several animation short films have been created completely in Blender in recent years, including the popular short animations Big Buck Bunny (4.2 million YouTube views) and Sintel (4.3 million YouTube views).
Author Lodewijk is currently developing a new story for the film, tentatively titled The Manhattan File. Agent 327 will be sent on a dangerous mission that leads him to many places around the world. "It has always been a dream to see Agent 327 on the big screen," says Lodewijk. "In this way his character and the world he is in gets a new dimension which will be a great challenge."
The timing of today's announcement coincides with the release of the 20th album of Agent 327, The Daddy Vinci Code. The Manhattan File will be the first animation feature of Fu Works, also known from the movies Suskind, Winter in Wartime, Black Book, and Iron Sky. "The head of the company, San Fu Maltha, was raised with the comic series of Agent 327," notes Blender Institute's Roosendaal. "Together with Blender he hopes to boost the Dutch animation industry."


Big Buck Bunny in 4K