MentalCore expedites the back-and-forth process of content creation and rendering. Several studios field-tested the product prior to release.
When computer graphics content developers get together, sooner or later the conversation turns to griping about the workflow pipeline from original idea to finished scene. CG experts use many software tools designed for a particular task; but few of these tools are built to play nice as part of a larger CG ecosystem.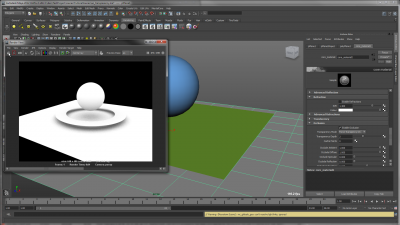 CoreCG is a young R&D company inside an animation studio, built to specialize in the plumbing. This week it released MentalCore, a cross-platform, standalone plug-in designed to help CG artists be more efficient while using Nvidia Mental Ray with Autodesk Maya. The product is designed to simplify workflows and expedite rendering, allowing artists to spend less time troubleshooting and more time on the quality of their work.
MentalCore was developed by Supervising Technical Director Corey Frew at Oktobor Animation, animation studio for several high-profile Nickelodeon series. It supports Maya 2011 and Maya 2012.
Features include:
Render Globals Interface—Quick access to all global settings and render passes;
Node Based Render Pass System—A render pass system that eases linking to objects, materials and lights;
Shader Library—A set of new material, texture and utility shaders;
Color Management System—Eases the adoption of a linear color workflow;
Preview Render Passes—Preview render passes in the render view without the memory overhead of rendering all other passes in one go;
Ambient Occlusion Transparency—Support for ambient occlusion transparency;
Python API—For integrating MentalCore into an existing custom pipeline;
Mental Ray Compatibility—Compatible with the Mental Ray standalone renderer.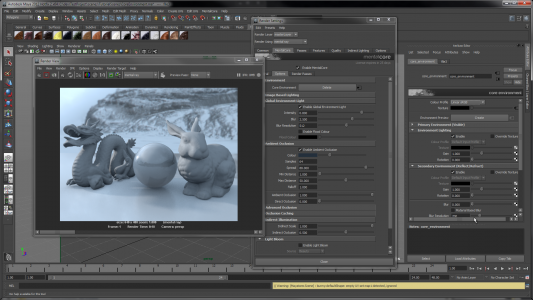 A complete list of features is available here.
Before commercial release MentalCore was field-tested at several CG studios, including Nickelodeon Animation Studio; The Mill TV and Film; University of Hertfordshire animation; and Game Labs Apps.