A refined user interface and support for several open visualization technologies highlight this major update.
[Editor's Note: Full-size versions of the images in this article are available on the Facebook GraphicSpeak page.]
Chaos Group today released V-Ray 3.0 for 3ds Max, a significant update to the popular rendering engine for Autodesk 3ds Max. The long list of new features includes updates to the ray tracing core, an overhauled user interface, and support for a wide variety of open visualization standards.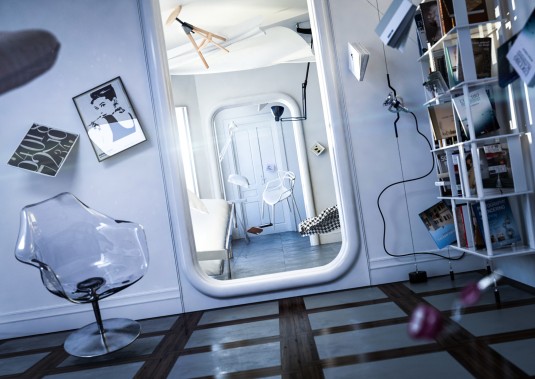 V-Ray's recent use on Industrial Light & Magic's (ILM) "Star Trek Into Darkness," "Pacific Rim" and "The Lone Ranger" movie projects have been noticed in the industry. "When we started 'The Lone Ranger,' we changed some of the toolsets under the hood; we went strictly over to 3ds Max, using V-Ray as our renderer. That was the final piece of the puzzle. We were getting not only great render results, but great render throughput; it could handle everything we were throwing at it," said Dan Wheaton, Digital Matte Supervisor at ILM.
Chaos Group says Brute Force GI, Progressive Path Tracing, Reflections, Refractions and more are running up to 5x faster than in version 2, while the new Progressive Production Renderer offers "a new era of fast set-ups and quick iterations."
"When your customers come from a variety of industries like architecture, product design, games, and VFX, the feature requests can be fairly diverse," said Vlado Koylazov, Lead Developer and Chaos Group co-founder. "But speed and simplicity benefit all artists, so they are at the core of 3.0's development."
Making the product easier to use was a major theme. V-Ray 3.0's new interface comes in three UI modes (Basic, Advanced, and Expert), selected to match an artist's preference. The new V-Ray toolbar includes Quick Settings with dropdowns for production-ready presets for common uses like Archviz Exterior, Archviz Interior, and VFX. Settings for Quality and Shading Rate can be fine-tuned with sliders.
"V-Ray 3.0's new Progressive Renderer was the talk of our recent 3ds Max London User Group," said beta tester David Bullock, Partner at creative agency Hayes Davidson. "Iterating in real-time should really help speed up our workflow, and we're definitely looking forward to putting it into production."
Improved Subsurface Scattering (SSS) including options for object-based and ray traced illumination, faster hair rendering speeds (up to 15x), view-dependent tessellation that automatically smoothes hair curves, and a dedicated Skin Shader with layered reflections.
Support for UDIM and UVTILE settings allows use of assets from The Foundry's Mari and Autodesk's Mudbox into V-Ray.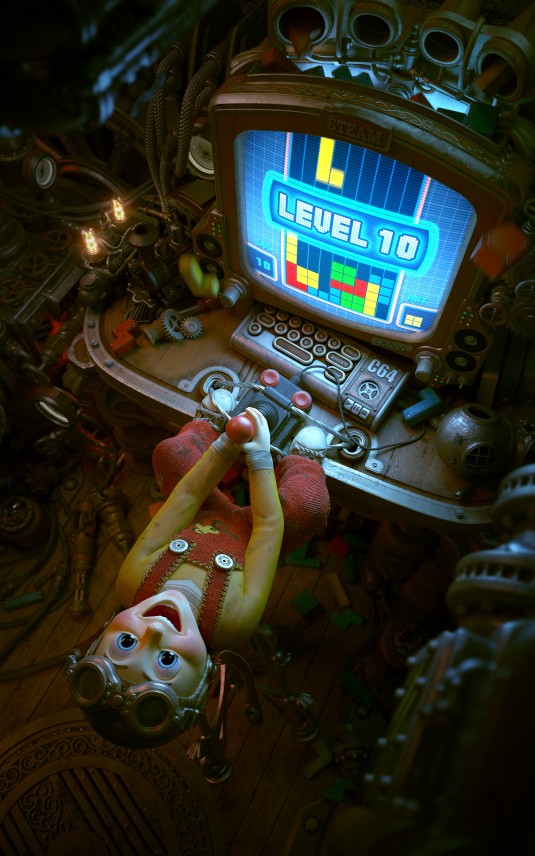 "Our game cinematics are usually packed with epic action scenes, huge environments, multiple characters with hair and SSS, fire, explosions, debris, all with 3D motion blur and render passes. That's a lot to work with, but V-Ray makes it easy to get the job done," said Kevin Margo, VFX Supervisor at Blur Studios.
V-Ray 3.0 offers a number of additional workflow shortcuts, technical advances and support for open sources technologies. These include:
Render Mask—Users can define render regions using an object selection or image mask
Reflection/ Refraction Trace Sets—Provides more direct control in choosing whether reflections and refractions are visible in objects
Max Ray Intensity—Fix artifacts from over-bright sources
Probabilistic Lights—Increases the speed of scenes with a high number of lights
V-Ray RT GPU—Improved with support for Render Elements
V-Ray Frame Buffer—Improved with added color correction controls
Open Source Technologies:   
Alembic integration with support for hair and particles
Deep Data output support including OpenEXR 2.0
Ptex object-space vector displacement support
Open Shading Language (OSL) support for programmable shaders
OpenColorIO support for advanced color management
V-Ray 3.0 for 3ds Max is available now. V-Ray 2.0 upgrades start at $420/€300 and the full Workstation license price will be $1,050/€750.