Jeff Ray is promoted to Executive Vice President, Geographic Operations for Dassault Systèmes; Bertrand Sicot becomes SolidWorks CEO. Dassault Systèmes says the move 'reinforces its field operations.'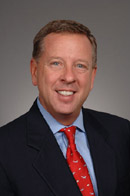 Dassault Systèmes has announced a major leadership change in its SolidWorks division, as CEO Jeff Ray leaves to become a member of the Dassault Systèmes executive committee as Executive Vice President, Geographic Operations.
Replacing Ray as SolidWorks CEO is Bertrand Sicot, who joined Dassault Systèmes in 1997 as head of regional sales for SolidWorks in Europe. He then expanded the US SolidWorks operations from 2004 to 2007, and since 2007 has been leading the SolidWorks global sales channel.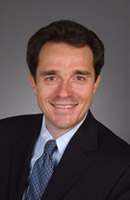 The personnel moves mark the end of an era at SolidWorks, with Ray being the last C-level member of the SolidWorks team hired by the founders.
In a statement released today, Dassault says Ray will "oversee the company's geographies in order to empower the Dassault Systèmes local teams to serve customers' and partners' growing needs and fully exploit the market growth potential."
Ray joined Dassault Systèmes in 2003 as chief operating officer for SolidWorks, and was appointed CEO of SolidWorks in 2007. Prior to his seven-year tenure at Dassault Systèmes, Ray held various senior executive positions in software and IT companies, including a long stint at IBM.
What we think
When John McEleney and Jon Hirschtick hired Jeff Ray as chief operating officer in 2003, they were intentionally selecting their successor. Although they didn't talk about it in public at the time, it is clear they were choosing someone who could better steer SolidWorks in its inevitable transition from maverick 3D CAD company to one more brand under the Dassault banner. Ray's ascension to the Dassault executive committee proves they were more right about Ray than they imagined at the time.
Ray's years at IBM taught him how to get things done inside a sales bureaucracy. When the current downturn started in 2008, Ray set a goal of no layoffs for SolidWorks, and achieved it by encouraging creative departmental reorganizations, moving people from areas needing to be cut into areas requiring more personnel, even if it meant finding openings in other Dassault divisions. It was a skill he had learned at IBM, where he was once told to lay off a large number of staff, and responded by finding new jobs in the organization for everyone scheduled for dismissal. The more recent feat at SolidWorks no doubt impressed DS CEO Bernard Charlès.
SolidWorks users are passionate about their CAD tool of choice and the company behind it. Some of the more idealistic and long-term users have become disillusioned by the transition bringing the SolidWorks division in-line with the rest of the company. But Charlès has his eye on a different constituency, the SolidWorks sales channel. "Paris" (insider shorthand for Dassault corporate leadership) may be appointing one of their own to lead SolidWorks, but at least he comes in knowing the sales channel.
Both appointments are about sales, not technology. SolidWorks is far and away Dassault's most profitable division. As Charlès commented in the announcement, "The successful integration of our global sales and support teams, serving clients in over 80 countries, combined with our diversified proven strategy, calls for stronger localization of our businesses. Jeff's track record in setting up a highly efficient international field operation is well recognized and will bring valuable expertise to serve our goals."
— Randall S. Newton