A transition team is in place, with two senior vice presidents sharing interim leadership responsibilities. Two activist shareholders will leave the board of directors.
Autodesk today announced Carl Bass will step down as president and chief executive officer, effective February 8. In a statement released to the media, Autodesk says its board of directors has started a CEO search "to consider candidates inside and outside Autodesk."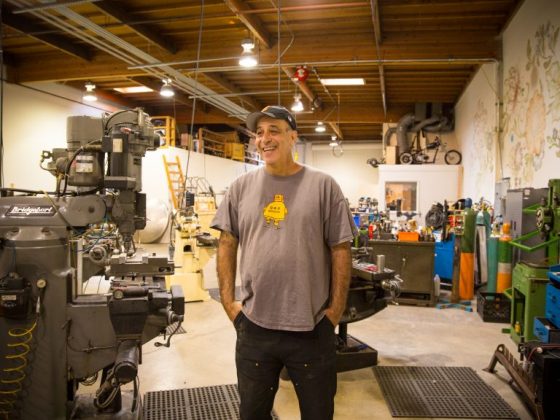 Autodesk also announced a new agreement between Autodesk and Sachem Head Capital Management LP, an activist shareholder. The agreement calls for two of Sachem Head's 2016 director nominees, Scott Ferguson and Jeff Clarke, to resign from the board of directors. In addition, Sachem Head Capital has agreed to continue until June 2018 their earlier standstill and voting agreement provisions.
The board has also formed an Interim Office of the Chief Executive to oversee day-to-day operations. The office will be led by two Autodesk senior vice presidents, Amar Hanspal (currently chief product officer) and Andrew Anagnost (currently chief marketing officer).
Hanspal joined Autodesk in 1987 and has held various product leadership, marketing and customer success roles at the company. He led Autodesk's technology shift to the cloud platforms and to software as a service, as well as investment in construction and manufacturing growth opportunities. As chief product officer he leads the company's worldwide product development organization.
Anagnost began his career in aeronautical engineering at Lockheed Martin Aeronautics. He joined Autodesk in 1997 and has held various marketing, product management and product development roles. He led the company's transition to an all-subscription business model, and now also oversees all of marketing and business strategy for Autodesk.
Bass will remain on staff as a special advisor to the company in support of the transition to a new CEO. He will continue to sit on the Autodesk board of directors and will be nominated for reelection at the 2017 annual meeting of shareholders. Crawford W. Beveridge will remain non-executive chairman of the board.
"I've worked with Carl through his tenure as CEO of Autodesk, and I've always valued his focus and vision, as well as his rare combination of business and technical expertise," said Beveridge. "We have seen exponential growth in the last decade, both in the business and in Autodesk's market opportunity. Carl has always been a driven and passionate change agent for the company, and under his direction Autodesk has transformed from a 2D design company into the worldwide leader of 3D design and engineering software."
Bass made a brief statement in the Autodesk press release, but also posted a more personal letter in the corporate blog. "I am not leaving to spend more time with my family—that presumes my family wants to spend more time with me. I will, however, be spending more time in my shop with my robots. I also have some other plans and will have more to say on what I'm doing in the next few months."
According to the press statement, Bass and Autodesk's board began discussing a potential CEO transition more than 18 months ago as part of the board's longstanding CEO succession planning process. When activist investment firm Sachem Head began acquiring Autodesk stock in late 2015, Autodesk says Bass and the board put discussions regarding a permanent successor on hold, "determining that stable leadership was important to help Autodesk navigate investor negotiations while successfully advancing its transition to cloud-based technologies and a subscription-only business model. Given the new agreement with Sachem Head, Bass and the board have decided that this is the right time to identify the individual that will lead Autodesk's next stage of growth."
What do we think?
To win a battle, sometimes you lose a warrior.  When hedge fund activist shareholders (led by Sachem Head) first started making noise about shaking up Autodesk to remove what it thought were internal inefficiencies and lack of leadership focus, Bass responded with public comments that mocked their intentions. But soon Sachem Head had enough shareholder strength behind them to force themselves into the boardroom with two appointees. In effect, today's news is an armistice. The outspoken Bass steps down, and the two activist shareholders leave the board.
Bass will be 60 in May. He has been Autodesk CEO for 11 years. He has succeeded in making Autodesk relevant for the next 20 years. He is not the kind of guy who will just go fishing now, but he has earned the right to step into less stressful endeavors.