The 3DBOXX 4925 is the first workstation to ship with the Intel Xeon E5-2600 processor capable of running 4 GPUs.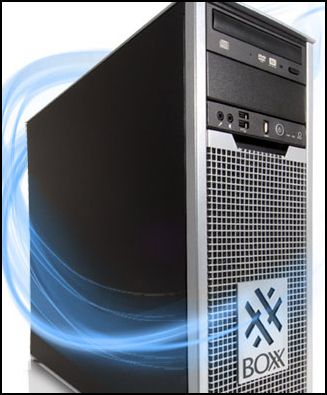 Boxx Technologies today introduced a workstation it claims is the industry's first single Intel Xeon processor workstation with support for up to four GPUs. The 3DBOXX 4925 is being targeted for users of professional CAD and DCC software who want to simultaneously design and render without bogging down the processes.
Available in standard and GPU versions, the air-cooled 4925 features an eight-core, 16-thread, Intel Xeon E5-2600 processor with ECC memory. The GPU edition, available with up to four Nvidia graphics cards, enables engineers, artists, designers, or scientists to interact with high-performance visuals while performing simulations or renderings on the same workstation—at the same time. Eight DIMM sockets for quad-channel DDR3 SDRAM provide faster memory performance.
Boxx says the Intel Xeon E5-2600 delivers an 80% performance boost over the previous generation Intel Xeon 5600 series, yet manages to consume 50% less power.
Pushing the envelope
Most people using CAD and DCC software are happy with mainstream workstations, but there are always a few people who want to push the envelope. Boxx makes a living catering to these performance enthusiasts. When maxed out with four GPUs, this latest eight-core behemoth will no doubt reset the performance bar.