Without the new stuff, revenue was still up 26% from 1Q2011. 3D Systems sees strong pent-up and unmet demand for its products and services in all categories.
3D Systems Corporation (NYSE: DDD) announced a strong first quarter of 2012, with revenue of $77.9 million, up 63% from a year ago. Printer units sold grew by 153% compared to 1Q2011. Acquisitions made in the last six months drove much of the revenue jump. Organic revenue (from products and services owned for more than one year) was up 26% from a year ago.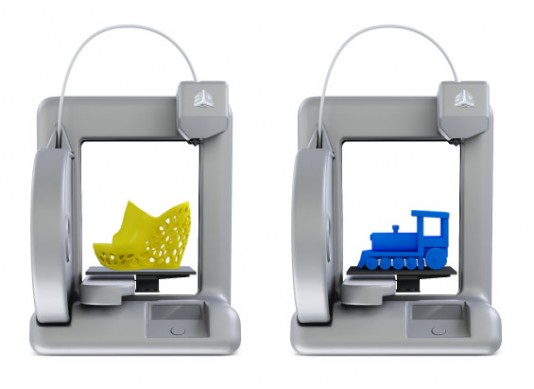 Net income for the first quarter of 2012 (ended March 31, 2012) was $6.2 million, down 9.3% from the first quarter of 2011. The company says expenses related to recent acquisitions increased expenses and lowered profits.
Product revenue in quarter was $49.4 million, up 69% year-over-year. Services revenue was $28.5 million, up 52% from 1Q11.  Breaking down revenue further:
Printers and related products: $24.7 million, up 83%;
Print materials: $24.7 million, up 58%;
Healthcare: $12 million, up 93%.
Revenue from new products was $23.9 million in the quarter.
Cash per share on March 31, 2012 was $1.18, down considerably from $3.54 three months ago.
Awake at last
Four years ago the CEO at rival Stratasys wished out loud he had a stronger competitor in 3D Systems; Scott Crump's wish seems to have come true. The original 3D printing vendor has gone from a sleepyhead to a mover and shaker, which its large collection of acquisitions and a newfound sense of corporate bravado. During the conference call with Wall Street analysts, CEO Abe Reichental emphasized the company's bullish attitude: "We believe the marketplace for our professional and consumer 3D content-to-print products and services is under-developed and under-penetrated."
The following charts were prepared by 3D Systems.