Cycles joins a variety of CG code libraries released to open source in the past few months. The primary Blender software product will keep its current more restrictive open source license.
One of the strengths of Blender, the popular open source 3D creation software, is its rendering engine Cycles. It is generally acknowledged as a fast, high-quality renderer well integrated with industry standard libraries. In the hope of seeing increased use for the ray-tracing software in production rendering, the Blender Foundation is giving Cycles more permissive open source licensing terms.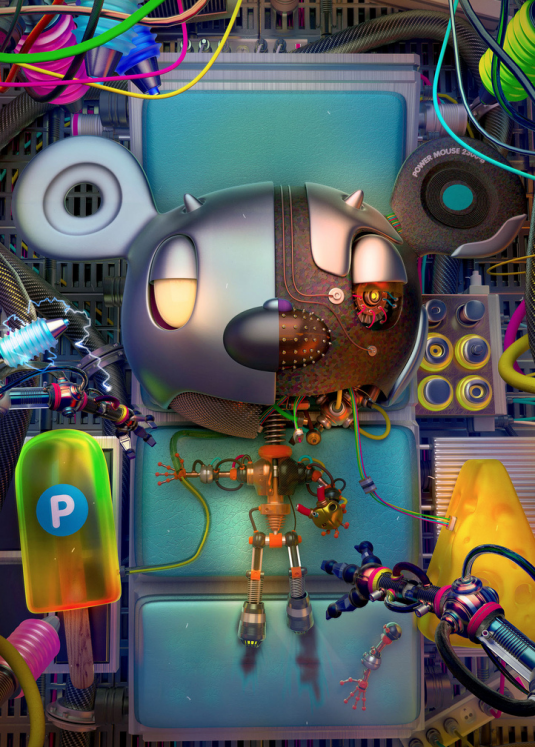 As of today the Cycles source code license has been changed from GNU GPL to the Apache License version 2.0. Ton Roosendaal, chairman of the Blender Foundation, says the Apache license is a permissive license that allows Cycles to be linked and used with any program, including commercial software and in-house software at studios.
"The design and purpose of Cycles always has been to work as an independent and reusable rendering engine," notes Brecht van Lommel, a long-term contributor to Blender code who wrote the subsurface scattering routine. "When Cycles was added to Blender two years ago, we decided to release it under GNU GPL first, specifically to ensure it would develop into a well-integrated production rendering system for Blender. With that target to be established well, it's now time to find out how Cycles could work outside of Blender too."
The Blender team hopes the move will help Cycles grow as a long-term open source project, by attracting more contributors and simplifying how studios can use and modify Cycles. In recent months leading studios have released to open source various libraries including OpenEXR, Open Shading Language, OpenSubdiv, PTex, and OpenVDB. The Blender Foundation plans to use these new libraries, and believes the time is right to contribute something back under a similar permissive license. "As Cycles is reasonably stand-alone and integrates many of these libraries already, it's a good candidate to share similarly with everyone," notes Roosendaal.
Roosendaal says the Blender Foundation and Blender Institute "remain committed to further developing Cycles as a render engine for Blender." But he also said Blender will remain a GNU GPL project: "For an end-user tool like Blender [GNU] gives the best protection to ensure the program remains available in a 100% free and open domain." The GNU license, one of the oldest in the open source software movement, is generally considered to be the best of the varous open source licensing schemes for discouraging forking and customization for commercial use. Using the software for commercial purposes—as opposed to modifying the code—is not prohibited.