Sam is a suite for bridge design; AutoTrack does vehicle swept path analysis.
Autodesk continues to expand its reach in civil engineering, with the announcement today of two technology acquisitions to beef up its portfolio of software for infrastructure building information modeling. Both acquisitions come from the UK.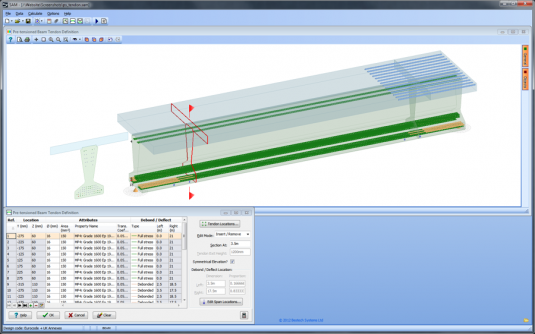 From Bestech Systems Limited, Autodesk has acquired technology including Sam, a suite of software modules for loading, analysis and design of small and medium span bridges. From Savoy Computing Services Ltd, Autodesk has acquired technology including AutoTrack, a suite of software for vehicle swept path analysis and the design of parking areas and roundabouts. Terms of the transactions were not disclosed.
Autodesk says that while it integrates the Sam and AutoTrack technology into its portfolio, the current products will remain available to new customers. Existing customers will continue to be supported by Bestech Systems and Savoy Computing Services.
Bestech Systems is an established provider of software for bridge design and construction based in Cheshire, UK. The Sam suite of software is used globally by bridge designers and engineers for load analysis in the design of small to medium span bridges.
Savoy Computing Services, based in Kent, UK, is the creator of AutoTrack, which it claims is the most widely-used software for vehicle swept path analysis. The AutoTrack suite of software modules for road, light rail, airport, parking and intersection analysis and design is used for infrastructure planning by architects, designers and engineers. AutoTrack provides features to analyze the movements of steered vehicles, light rail vehicles and aircraft, as well as to design car parking areas and roundabouts while drafting in AutoCAD-based environments including AutoCAD, AutoCAD Civil 3D, and AutoCAD Map 3D. Savoy Computing is an Autodesk Industry Partner and a member of the Autodesk Developer Network.