Bentley is tightly focusing the conference on training. A second conference in October will address industry issues.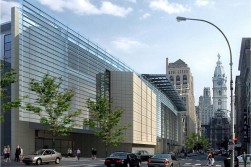 Bentley Systems has made changes to its annual user conference, to align it more closely with its subscription learning products. The Bentley Learning Conference, May 13-16 in Philadelphia replaces the previous Be Together conference series.
The conference is exclusively for Bentley LEARN subscribers, for whom there is no attendance charge as a benefit of their enrollment in one of Bentley subscription programs. A Bentley LEARN Passport provides one admission per holder, while a Bentley LEARN Subscription entitles organizations to send an unlimited number of employees to the conference. Most sessions qualify for professional continuing education units (CEUs) as well as Bentley Institute Learning Units. The conference also includes a "LEARNing Zone," an interactive exhibit and demonstration area offering additional opportunities for learning provided by Bentley product and professional services experts as well as conference sponsors.
Under the leadership of long-time Bentley senior vice president George Church, the annual user conference is dropping most of the trappings of the traditional software conference: no corporate keynotes, no sales booths. For the past few years Bentley has been running two conferences for its user base, an end-user event in April/May and an executive event in October/November. This year the executive event, formerly known as Be Inspired, will expand as the renamed Year in Infrastructure Conference. Now billed as a larger event for "industry thought leaders," Church says the Year in Infrastructure Conference will feature "a broad offering of industry leader keynotes, including by Bentley executives, addressing opportunities, trends, and challenges in the business of sustaining infrastructure." The inaugural Year in Infrastructure Conference will be October 28-31 in London, UK.
Our take
It is interesting to compare how Bentley and its AEC archrival Autodesk organize their user events. For years Autodesk has hosted Autodesk University only in Las Vegas. It has become a mega-conference only a few of the largest Las Vegas hotels can host. Bentley, meanwhile separates its conferences for end users and executives (or "thought leaders" as today's announcement calls them). Separate meetings means smaller numbers as well as an opportunity for some to attend both hands-on and higher-level sessions. At AU it is hard for an attendee to go to both hands-on training and the higher-level issues-oriented sessions. Bentley keeps its training event close to headquarters so more of its staff can economically attend, while it puts the executive conference in Europe closer to the majority of its business (and simultaneously drawing its US clients to more appealing European destinations.)