Not every vendor agrees cramming more memory into a tablet is an evolutionary step in the right direction.
Apple recently expanded its iPad line by introducing a 128 GB model, doubling the amount of storage previously available to the fourth generation model with Retina display. Apple billed the upgrade as a way to provide twice the storage capacity "to hold even more valuable content including photos, documents, projects, presentations, books, movies, TV shows, music, and apps." (The retail price, if you are curious, is $799 for the WiFi model and $929 for WiFi + Cellular.)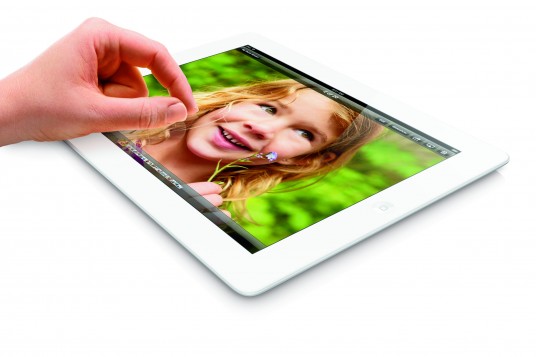 Apple also gave a nod to professional use of iPad, mentioning that "virtually all of the Fortune 500 and over 85% of the Global 500" are currently deploying or testing iPad. The press release announcing the 128 GB model quoted Autodesk's Amy Bunszel, VP of AutoCAD products: "These files are often large and highly detailed so having the thin and light iPad … is a real advantage for iPad users to view, edit, and share their AutoCAD data." 
In an informal survey of some of the companies we cover, the response was usually similar to what Bunszel said. AutoCAD WS senior project manager Ilai Rotbaein echoed his boss's comments: "A lot of our users are using heavy and detailed designs that require both large storage space and high performance. With the new iPad, those users will not have to worry about that anymore, they can take as many designs as they want to the site and immediately view, markup, edit and share them on the spot. No need to carry around huge blueprints anymore, all your data is always right there on your portable device, always up to date and synced with all your colleagues."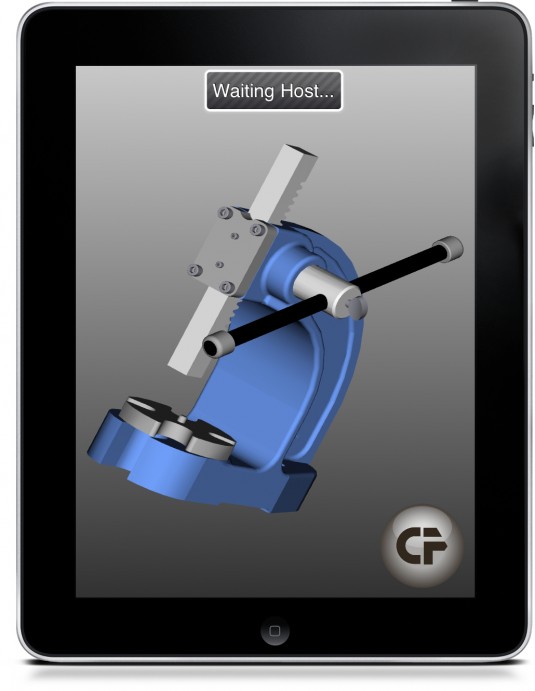 We got similar praise for larger storage from other established CAD vendors. But when we turned to the smaller players—the ones exploring the frontiers of technology—the response was more varied, the enthusiasm more muted. Tuomas Holma, a co-founder of CADfaster, the first company to introduce CAD viewing to iPad, still finds value in a cloud connection: "It seems to me most users in the CAD/BIM industry would like to have an offline mode for their mobile 3D app. As each 3D app starts to save model data in the local cache it will be beneficial to have a large local storage. In our opinion powerful cloud optimization combined with sufficient local cache will be the key for great user experience."
Kaustuv DeBiswas, co-founder and CTO of Sunglass.io—a cloud-based 3D model collaboration product—is even less enthusiastic about a fat iPad. "Additional storage will help in the short term and partially relieve constraints of bandwidth and streaming technologies. So it will certainly improve user experience via local cache, especially for CAD apps. However, I believe applications which ignore this  expansion will be more successful ironically—after all, within this decade we are looking at data and applications being streamed in the thinnest of clients in real time. Think YouTube."
Our take
Certainly there is both a consumer and professional market for the fat iPad, and it would not besurprising if future updates keep raising the storage capacity as price/performance curve continues to bend the right way. But companies that want to deploy the 128 GB iPad to avoid the cloud revolution are living on borrowed time. The future of data storage and use is not in deploying an either/or work environment (either local or cloud) but moving to a both/and strategy as soon as possible.