Bentley Systems showcases clients at annual Be Inspired conference. 
Bentley Systems presents itself to the world in several large events including its Be Together user group conference and exhibition and its Be Inspired celebration of creative projects. The Be Inspired gathering has been held in Amsterdam in the past three years in recognition of Europe's long-standing importance to Bentley's fortunes.
Be Inspired is the culmination of a competition among the company's customers to show off innovative use of Bentley Software. This year's world-class projects in the competition included the London Crossrail project, which is expanding the London subway system while London moves on around and above with as little disruption as possible; the Abu Dhabi Guardian Towers, part of the Arab Emirates' continued launch into the 21st Century all at once; and the Park House project also in London, which tries to fit a giant shopping and residential complex into London's Mayfair district.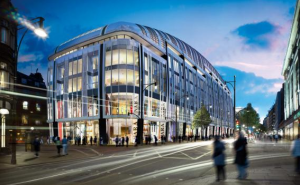 The annual event is a showcase for Bentley's products but it is also a chance for the company's major customers to come together and share their approaches; it doesn't hurt that there's a strong representation of press, analysts, and industry influences in the audience. In the end, though, what's most valuable about the conference is the frankness with which presenters talk about their projects and what they were able to do and what they wished they were able to do and what they're trying to build for the future.
Bentley is also building for the future. The company is trying to take advantage of new technologies including cloud collaboration, mobile devices, metrology, and point cloud tools.
What we think
Bentley Systems has quietly grown into several new industries including wet work like the design of offshore rigs through its SACS technology. A private company, Bentley flies under the radar in the high tech industry but it's making intriguing friends as Bentley and Siemens team up on offshore and Bentley and Trimble team up on metrology and CAD.