Turning a set of photos into a 3D image is as easy as shooting and uploading to the Autodesk Cloud for processing. The release of the iPad version also introduces a new cloud storage and sharing feature for the 123D family.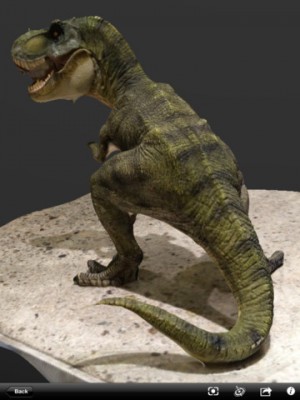 Autodesk's popular 123D Catch, which turns a set of photos of an object into a 3D image, is now available as an iPad app at the iTunes App Store.
The existing web-based and Windows version of 123D Catch are being used to create 3D models for personal fabrication or design reuse. From its origins in Autodesk Labs as Project Photofly, a suite of free products has evolved as the 123D family, making simple 3D tools available to a wide audience.
Creating a 3D image starts with taking a series of photos of an object until as much of it is captured as possible; the more images the more complete the model. The images are uploaded to the Autodesk Cloud for processing, and made available to the user in a new consumer cloud platform for 123D products called My Corner. Registered users of the free service will be able to share files between all 123D products (the others being 123D for modeling with the intent to send the results straight to a 3D printer or CNC cutting device, 123D Make for turning digital models into physical objects, and 123D Sculpt for freeform modeling). My Corner also provides access to an online gallery where 123D users can share their models.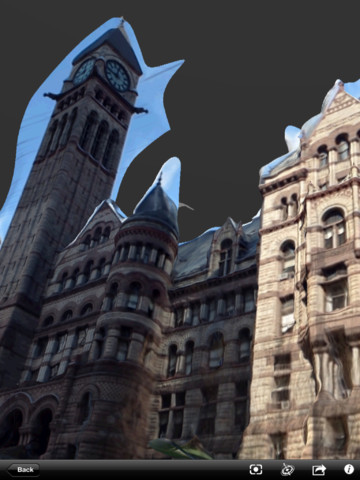 When viewing completed models on the iPad version of 123D Catch, the app takes advantage of the built-in gyro to control viewing of the complete 3D model; multi-touch commands are also available.
123D Catch for iPad is Compatible with iPad 2 or later and requires iOS 5.0 or later.