Autodesk's Consumer Group came up with new technology to create this resolution-independent hybrid drawing package, different from the engine in original SketchBook.
The Autodesk drawing app previewed at the launch of the newest iPad is now available. SketchBook Ink sports a new underlying technology designed specifically by Autodesk to work with the new iPad's Retina Display.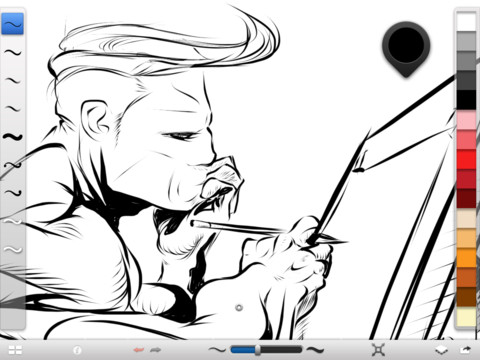 "There is no shortage of amazing technology at Autodesk," says Chris Cheung, product line manager in the Autodesk consumer group, "but we needed something new." The result is a hybrid technology that works more like a vector drawing program to the user (think Adobe Illustrator or Corel Draw) but exports palette-based images in PNG as a raster drawing program.
The Apple iPad screen does not offer pressure sensitivity, so the new graphics engine has to take touch points and convert them into smooth strokes. The specific effect depends on the selected brush stroke and the speed of movement.
This new technology, currently unnamed by Autodesk, supports the ability to export and print large, high-quality images directly from the iPad. Final artwork can be exported at user-defined resolution to the photo library on iPad, email, Dropbox, or iTunes file sharing. Images exported to Dropbox or iTunes file sharing can exceed 100 megapixels.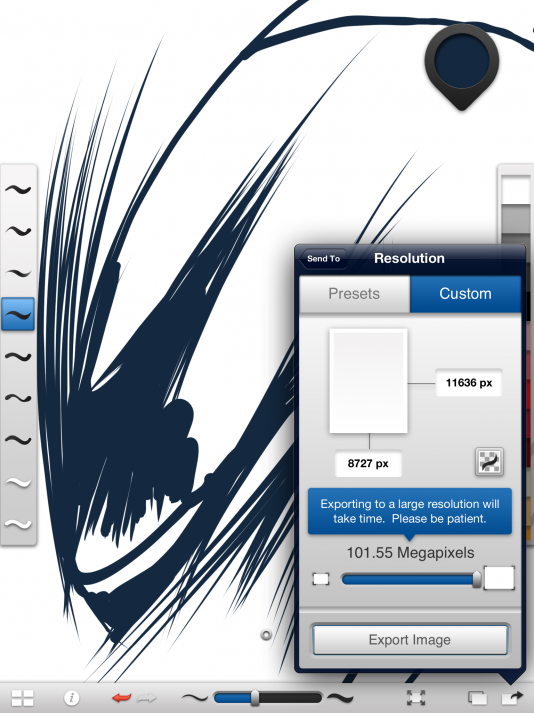 "This technology has a different feel to use" compared to other drawing programs, says Cheung. "Artists can select various brush types the way they would select charcoal or ink for feel and effect. We are seeing the maturing of content creation on these devices."
SketchBook Ink is priced at $1.99 for a limited time at the iTunes App Store. It is compatible with iPad 2 or later, but was designed with Retina Display in mind; it requires iOS 5.0 or later.