Cloud-based SaaS for PLM will fit well in Autodesk's grand plan for PLM.
Autodesk today acquired the technology of PLM software-as-a-service (SaaS) vendor Inforbix. The terms of the deal were not announced, which means the purchase price was not large enough to affect earnings in the current quarter.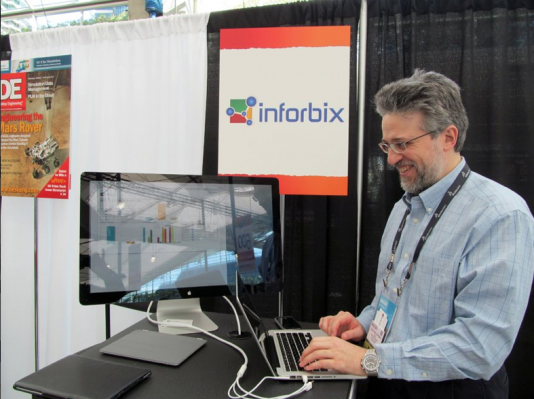 Inforbix is a small vendor with cloud-based tools for searching and reusing product data. It brings a Googlesque search-not-sort vibe to traditional PLM data management. Inforbix co-founder Oleg Shilovitsky will join Autodesk as Senior Director of PLM and Data Management. Co-founder Anatoly Savin will work as an independent contractor to Autodesk during the transition.
Shilovitsky has been a public presence in PLM for the past few years through his thought-provoking articles at Beyond PLM, a blog he started after leaving Dassault Systèmes. He became a DS employee through its acquisition of the SmarTeam PLM technology which was later rolled into the Matrix One PLM technology (now known as Enovia) also acquired by Dassault.
Autodesk says it will incorporate Inforbix technology for indexing, search, personalization and data visualization into Autodesk PLM360, the suite of cloud-based PLM tools it launched earlier this year.
Our take
Despite last week's news about poor performance in the second quarter, Autodesk is moving full steam ahead into cloud-based technology. So far PLM is the company's largest presence in cloud, and the ambitions are lofty. It sees opportunity in stealing market share from the existing PLM leaders Dassault Systèmes, Siemens PLM, and PTC by offering zero-install PLM tools that provide a less-is-more approach to managing product lifecycle data.
Inforbix technology lines up well with Autodesk's plans, better than it would with the other three who still rely on on-premise deployment. The addition of Shilovitsky gives Autodesk a recognized industry though leader who is passionate about the ability of cloud technology to revolutionize product development. Inforbix has been mining assets from the other PLM solutions, and now Autodesk has that technology which it can use to improve its PLM interoperability.
Related
Roulunds Braking happy to be in the Autodesk 360 PLM camp
Autodesk launches cloud-based PLM
Autodesk intends PLM global domination with Nexus

Inforbix offers several tools to search through and reuse product data. As of today Inforbix products are no longer for sale at Inforbix.com. (Source: Inforbix)