Autodesk announces the acquisition of Swedish game developer Bitsquid and promises new tools for interactive design in a variety of fields including game development. 
Autodesk has pledged to build their game development operations and their most recent move in that direction has been the acquisition of Bitsquid AB, a Stockholm based company with game engine technology. The company has not disclosed the financial details of the deal, and as a matter of fact, they have not disclosed much at all about the deal other than to say Bitsquid has already been used in published games on consoles and desktops.
Bitsquid describes its engine as data driven and therefore scalable  with support for DX11 GPU, mobile devices, and consoles. Bitsquid users can author their games interactively using the scripting language Lua and visual scripting, but the company  supports C and other frequently used programming tools. Bitsquid makes a point about openness.
Auodesk says the acquisition of Bitsquid will complement the company's middleware including  the Scaleform interface tools, Beast for lighting, Human IK realtime animation, and Navigation AI.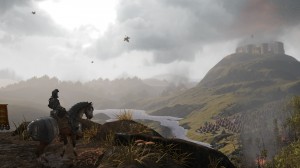 Beyond gaming
Autodesk intends to use the Bitsquid technology to build interactive tools for different industries. Architects can create dynamic presentations of designs placed in real world scenes, movie makers might use Bitsquid's technology for previz, and marketers might develop interactive web apps to demonstrate cars, consumer devices, etc. Chris Bradshaw, Autodesk's senior vice president, Autodesk Media & Entertainment predicts that game engines will be used in an increasing amount of applications and it's no surprise that many of those applications are in  architecture and design where Autodesk has millions of customers. Bradshaw says the acquisition brings expertise and technology as he welcomes the Bitsquid team and community to Autodesk.
Autodesk is buying itself a remarkably tight-knit community at that. Game developer Martin Wahlund of  Fatshark is quoted in the press release as saying his company has had good experiences working with Bitsquid to develop their games and well they should. Wahlund is also a founder of Bitsquid. Wahlund has been involved in the major games mentioned on the Bitsquid site including War of the Roses, War of the Vikings, and Magika: Wizard Wars. The games also make a case for the ability to reuse and repurpose components.
The company says it will provide more information about Autodesk's how latest acquisition will fit into the company's line of creative tools including Maya LT, Maya, and 3ds Max but the company has made it a point to mention that the price of Maya LT 3D has been reduced to $30 from $50 and that Mudbox is now available for $10 a month. If we were inclined to bet, and why the hell not since all we've got on the line are our reputations and credibility, we'd say that one of these days, game developers will have access to Bitsquid's technology on a rental basis. And if we were inclined to speculate, which is what we do when we don't want to bet, we'd say indie game developers will probably be able to work with the tools for free on some level, just like they can now with a limited version of the Unity engine just so long as they're not making money. Community is the name of the game these days and no doubt Autodesk hopes to build a strong community of creative people from all industries around the Bitsquid engine.
What do we think?
Bitsquid is a typical Autodesk acquisition target. It's small, off the radar compared to competitors Unity, Unreal and Crytek but it does have a tight knit group of developers and loyalists. Much of the commentary has suggested that Autodesk bought Bitsquid because it couldn't buy Unity, but it's more accurate to say, Autodesk wanted Bitsquid because it was much earlier in its development. It's got talent and it's hungry, but it's small. Integrating Unity within the Autodesk biosphere would be a bit like dressing the Incredible Hulk up in a tuxedo for a formal dinner party. It might work, but if it didn't, it'd be messy.
Autodesk is widely criticized for being slow to incorporate acquired technologies into useful products, but it might be more accurate to say they are deliberate. They do take a long time, and sometimes it seems technology has been abandoned but then it blossoms as the industry finally catches up. Autodesk could use something to help knit together its disparate game development pieces acquired along the way and Bitsquid looks pretty good from here.