Numenus RenderGin generates visualizations from CAD data without triangulation. Automotive design is a targeted use.
Autodesk has acquired certain technology-related assets from Numenus GmbH, a software provider of high-end visualization technology used to render and review 3D datasets. Terms of the transaction were not disclosed. Numenus' founders will join Autodesk.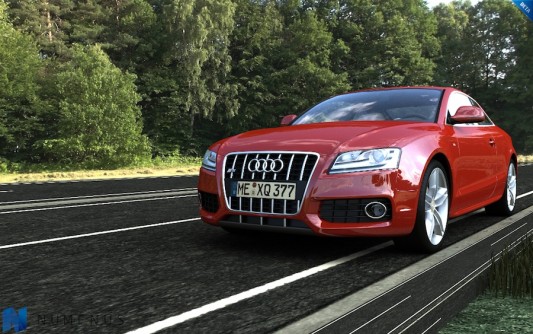 Founded in 2009 and based in Koblenz, Germany, Numenus specializes in interactive rendering directly from NURBS (Non-Uniform Rational B-Splines) data to provide instantaneous, photorealistic design renderings for designers, engineers and marketing professionals. Autodesk plans to add the technology to their manufacturing software products to more accurate and faster visualization of surfaces, specifically mentioning automotive design workflows in the acquisition announcement.
What we think
Autodesk wants to be a player in automotive, and it wants it bad; this deal helps. Numenus' ray tracing can make short work of processing realistic and qualitatively high-class pictures from 3D scenes; the computation time required for image synthesis is much shorter when compared to traditional ray tracing. This makes for interactive design review, as the rendered model and not just the CAD model can be displayed, moved and modified in real time.